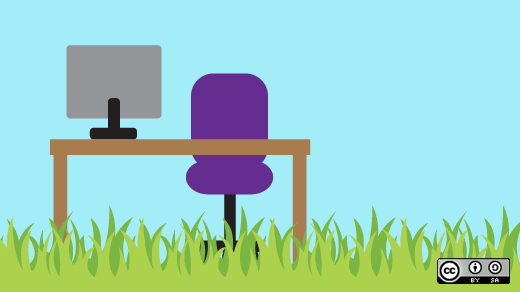 Vodafone believes that working smarter will help businesses survive and thrive in a challenging economic climate. The mobile group's UK operating company is undergoing a seismic cultural shift, using its own technology to introduce a new way of working, which it believes will provide a blueprint for all businesses and organisations in the 21st century. At the heart of this transformation is the notion that it is not just what you do, but how you do it that determines business success.
Over the past two years, Vodafone UK has demonstrated new ways of working that combine
communication tools, flexible working hours and locations and a highly efficient utilization of building space. Vodafone's new working style is rooted in changes in the physical environment aimed at creating a more flexible, more efficient, and more productive organisation. It is a change that Vodafone is now 'productising' and taking to the rest of corporate Britain.
Changing the way everyone within a business works not only reduces costs but improves productivity and speed to market. It is also helps an organisation attract, and get the most out of, the new, technologically literate, Generation Y. But adopting a new way of working is not easy, it demands buy-in from all layers of an organisation. There can be no wall flowers at this party.
Context
In 1985 Vodafone delivered the first ever mobile phone call made in the UK. Since then it has grown to become one of the world's largest mobile phone operators and the seventh most valuable global brand. But while its global ambitions were soaring, the company's business in its home market was suffering fierce competition and declining revenues, which had pushed it into third place in the market by the time I took over as chief executive in early 2009.
Triggers
Looking at the business when I arrived, I realised that while Vodafone UK's products and services remained innovative and competitive, its corporate culture was too rigid for the fast-paced market and too autocratic to attract the best new talent.
Across industry there is a growing realisation that businesses have to react faster, both to the needs of customers and the demands of the market in which they operate. Vodafone was too slow to react to changes in the market because it was based on an outdated command and control way of doing business. This organisational straitjacket also meant it was too inward-looking, and not responsive enough to customers, while simultaneously alienating the new wave of talent entering the workforce.
The arrival of Generation Y, those people born after 1982, is having a profound effect on the workplace. This effect is being felt across the world because, unlike previous demographic groups such as the Baby Boomers or Generation X which were predominantly in evidence in the Occident, Generation Y is a global phenomenon driven by rising internet penetration. Technologically literate and completely at home with social networking and the more communal way of thinking it engenders, Generation Y can easily be disenfranchised by traditional organisational structures. Younger employees were expecting to join a community rather than a rigid structure and the impact of the old way of doing business was becoming evident in Vodafone UK's internal HR employee engagement surveys. But not only did Vodafone UK need to attract the new generation, it needed to get the best out of its existing workforce while reducing its cost base.
Key Innovations & Timeline
In my previous role as chief executive of Vodafone's operating company in the Netherlands, I had taken the opportunity presented by the relocation of its headquarters to Amsterdam to completely rethink its corporate culture. In the UK, he and his senior management team had to use existing assets and infrastructure to create a new operating environment.
What has happened over the past two years goes well beyond "hot desking". Vodafone UK's headquarters campus in Newbury, less than two hours outside London, has been transformed in perhaps the greatest example of living by your own products – or eating your own dogfood – in the UK today. The executive offices are gone, the dedicated desks are gone and managers can no longer hide behind "gate keeper" secretaries stationed in their outer offices. In their place, Vodafone UK has created an open plan, weightless office designed to provide opportunities for collaboration. Laptops have replaced desktop PCs, mobile phones have replaced desk phones, wi-fi has replaced fixed broadband connections and paper is a thing of the past.
 While employees and all levels of management – even the board – have home zones throughout the six buildings on campus, where colleagues carrying out similar functions may reside, no-one has a dedicated desk and everyone is so mobile that they can pitch up wherever they are needed. The working environment is designed to facilitate the creation of cross-functional teams who gather in order to launch a product or deal with an issue.
Each building has a range of meeting rooms, with the latest AV and video conferencing technologies. There are strict rules about what sort of meetings can be held in which type of meeting room, from formal financial appraisals in one type of room to discussions about customer-facing issues in one of the campus' many creative lounges. Gone are the days when an executive's secretary could block-book meeting rooms with impunity. They are all booked through an online system and meeting organisers have to login when they arrive. Any room booked but not occupied 15 minutes after the designated start-time is automatically freed-up for anyone else. Even the employee restaurant has been transformed. The small tables have been jettisoned and in their place are long noodle-bar style tables and benches so that people can mingle freely with colleagues from all areas of the company.
As befits a communications company, the whole ethos of this new way of working is based on all levels of the organisation communicating in the appropriate fashion: why email when you can Instant Message? Why Instant Message when you can call? Why call when you can meet quickly over a coffee? Every one of the six buildings on campus is based around a ground floor coffee shop allowing employees to hold quick, informal, meetings.
Challenges & Solutions
Transforming the way a business thinks and acts must start at the top. The new ways of working that have arrived in Newbury started with belief, buy-in and behaviour change from the senior management team and then advocacy across the business. Once their desks were removed and offices turned into creative lounges, it very quickly became clear to the younger generation among the workforce that senior management were not just talking the talk.
The challenge has been in getting support and traction from middle management, those workers who have persevered for many years to get offices and secretaries and the perceived prestige that they bring in a traditional office environment. In order to bring them out of their tribal areas of the campus and engender team spirit, Vodafone UK hosts family days, opening the campus up so that employee's families experience the way they work. This has helped employees really take ownership of the changes.
 A weightless office environment, meanwhile, does not mean an impersonal one. While there is a rigidly enforced clear desk policy, all employees are free to choose their own laptop wallpapers and everyone has a magnetic picture of themselves which they can take with them when they move around the campus so they can place it on the team wall in the building where they are working.
I spend a significant portion of my time talking to senior executives from other companies, customers and potential customers, about the benefits of a forward-looking work environment, as well as the challenges of getting to it.
The biggest problem is getting companies to believe they can do it for their company. The chief executive wants to change but doesn't want to be the first in the sector. Organisations are scared of change and they think it's extremely complicated to move from the old style to the new style. They don't realize the technologies needed to support this are freely available in the marketplace.
But I believe there is no business that technology-enabled future work cannot improve. Even if it's a production line, a third of the company will be non-production line, back-office, staff who could be using technology to work this way.
Benefits & Metrics
Since it was introduced almost two years ago, this new way of working has helped Vodafone become more agile, competitive and environmentally friendly. The open and collaborative working environment has lead employees to feel more engaged with the business which has helped increase morale and reduce staff churn. With the business acting quicker and everyone within it heading in the same direction, Vodafone has become the fastest growing mobile phone operator – in revenue terms – in the fiercely competitive UK market, while maintaining a tight rein on costs. The journey is by no means over, but Vodafone has certainly taken those first, very important strides.
 The positive effects brought about by the new way that Vodafone UK now operates has been felt across all levels of the organisation. Increased workplace flexibility and the ending of so-called 'presenteeism' has boosted morale for everyone from customer facing call centre staff and sales and marketing teams within both consumer and enterprise units, to back office and support functions. Across the business, Vodafone UK's employee engagement scores, which track how staff feel about their working environment and the pride they take in their job and company, have risen.
It is not just a 'chosen few' who are feeling the benefits of the cultural change, everyone is involved because decisions are now being taken by the people with the best knowledge of any particular situation, not by the people who are merely seen as having the highest position in the management hierarchy. At board level this devolution means that directors have actually cut out almost a third of their meetings and are able to focus much more on long-term strategy. Moving away from the traditional closed office environment to working in a smarter way using our own technology has also helped speed-up decision making. For instance, it used to take us 90 days to change a price plan. Now we do it in four days.
 In our small business team, for example, a recent week ended with management unexpectedly needing to find savings of over £10m. The team shared the necessary documents electronically ahead of the weekend and first thing on Monday morning, armed with their tablets and laptops and joined by colleagues by video conference, the team scoped out the challenge, looked at options and decided the best way forward in under an hour. In return for just an hour of preparation  on Sunday evening,  the value of the virtual discussion on that Monday was vastly improved. A year ago the problem would have taken at least three working days to solve, by the time people had shared paper copies of the relevant documents and found time to attend the same physical meeting.
 Using technology to improve the availability of information for our sales teams, meanwhile, has lead to a five-fold increase in sales opportunities for our business that services large corporations in the UK. Vodafone's enterprise business has deployed a Cloud-based CRM system which creates one view of the customer and bridges the gap between sales, marketing and commercial functions. When out in the field, sales managers can update opportunities on the new platform through their smartphone or tablet so the business always has a real time view of the sales pipeline. 
 Having all the information about customers in just one place has speeded-up the time it takes our large corporate division to get a new customer up and running from 90 days to just 30 days. Previously, the system for bringing new customers onboard relied heavily on email and a typical implementation resulted in about 150 emails being sent to the salesperson, not only slowing down the process but preventing them from focusing on finding the next opportunity. Now with everyone involved in the sales and implementation process working from the same constantly updated information, the whole process is far more efficient.
 The change has not just been seen within Vodafone UK's headquarters and the teams that work there. At our state of the art call centre in Stoke, collaborative working practices and a much more open environment have resulted in far higher levels of desk utilisation while creating a vibrant atmosphere in which everyone supports each other. Teams are encouraged to work together, sharing best practice and knowledge, which has resulted in a doubling of the unit's employee net promoter score, a measure of how likely staff are to recommend Vodafone's products and services to friends and family. Staff churn, meanwhile, has more than halved to industry-leading levels.
 Vodafone now has more than 5,000 employees operating in a 'weightless' work environment which has helped the company make better use of its physical infrastructure, cut property costs and operating expenditure, and reduce its carbon footprint. Vodafone has achieved net annual savings of more than 24,000 tonnes of CO2 emissions and approximately £11.5 million in 2010/11 compared with 2006/07 while seeing revenue growth of more than 6% in the three months to end September, compared with a 0.7% decline seen by its nearest rival.
 Over the five years since the 2006/07 baseline, Vodafone has cumulatively saved an estimated £45 million from reduced travel and energy expenses. Tools such as instant messaging and video conferencing, meanwhile, have helped Vodafone exceed the World Wide Fund for Nature's challenge to cut one in five business flights. Building utilisation has increased with employees now working from where they need to, rather than from where some arbitrary property decision has placed them and Vodafone has been able to reduce office space by 19%.
 With just a couple of printers per floor – that require employees to sign-in in order to use them so paper consumption can be monitored – and a drive to ensure everyone uses 'soft' rather than 'hard' copies of documents, Vodafone UK has saved almost 2.5 million sheets of A4 last year, a drop of 28% compared with the previous year. It is aiming to reduce paper consumption by another 20% this year.
Other businesses are taking note of the changes. Vodafone's Newbury headquarters is proving a remarkable draw for organisations of all sizes. Interest in seeing how the company uses technology to facilitate cultural change is so high that Vodafone UK now employs four full time tour guides, who daily take senior executives, including many from leading FTSE 100 companies, on the equivalent of a corporate safari around the campus. What they discover on this safari, is that when all the pride works together the hunt - in business terms - is far more successful than any one individual could ever be.
Lessons
Introducing new ways of working relies upon senior management 'selling' the concept to employees through their own passion for organisational change and then proving that they believe in this vision by starting the process themselves. 
At its core, it involves having just a handful of simple rules and enforcing them 100% across all areas and all levels of the business. Vodafone UK's clean desk policy, for instance, means that even if a senior executive leaves anything on their desk it will be removed overnight and incinerated. No-one, not even the cheif executive, gets more than one drawer in a central bank of filing cabinets, in which to keep their belongings. Everyone has the same type of laptop. Any contractors or other non-full time employees also have to buy into the new ways of working or they will pollute the system.
Employees also need to be able to take pride in what they have achieved and that does not just mean sharing it with their own families but sharing it with customers.
Ultimately, the new ways of working introduced at Vodafone UK have lead to a faster and more commercially agile business; lower costs; reduced travel and expenses; improved green credentials; and better employee engagement.
In traditional business language, that's a win, win, win, win, win.
Credits
Future Work: How Businesses Can Adapt and Thrive In The New World Of Work by Alison Maitland and Peter Thomson, Palgrave Macmillan, October 2011

Richard Wray, head of external communications, Vodafone UK


This work is licensed under a Creative Commons Attribution-Share Alike 3.0 Unported License.