Organization works to inspire, guide, and connect women in technology, including supporting multiple female-empowering open source projects.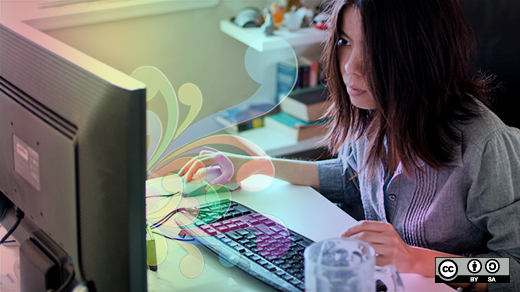 Systers is the world's largest email community of women in technical computing roles, with more than 7,500 members from more than 65 countries. Systers was founded in 1987 by Anita Borg as the first online community for women in computing, and it hosts 23 different affinity groups where women technologists can connect with and offer support to members of their self-identified cultures. In 1997, the Institute for Women in Technology, recently rebranded from the Anita Borg Institute for Women and Technology to AnitaB.org, was founded out of two of its current programs: Systers and the Grace Hopper Celebration of Women in Computing.
To support efforts to inspire, guide, and connect women in technology, Systers organizes open source projects that engage the community to contribute to projects, collaborate with the global community, and learn and/or enhance their coding, designing, documentation, and testing skills.
Systers' projects
In addition to serving as a communications hub for women in technology, Systers supports a variety of open source projects, which are broadly divided into Peace Corps projects and Systers Projects.
The Peace Corps is a service opportunity for motivated changemakers to immerse themselves in a community abroad, working side by side with local leaders to tackle pressing challenges.
FirstAide is an application developed to help Peace Corps volunteers who are victims of sexual assault and rape, serious social and public health issues. The FirstAide app allows users to send messages to fellow volunteers, access helpline numbers, and get help and information. FirstAide is available as a web application (PHP, HTML, CSS, jQuery, JavaScript, MySQL) and an Android app (Java, Android SDK).
PowerUp is an educational choose-your-own-adventure game and curriculum to empower young girls to take charge of their reproductive health and self-esteem. Because little information reaches girls about risks and responsibilities associated with sex, many are at risk for pregnancy and sexually transmitted infections. PowerUp is available as an app for Android (Java, Android SDK) and iOS (Xcode, iOS SDK).
Systers also supports many other open source projects. The organization regularly participates in Google Summer of Code and Google Code-in and has just started participating with Outreachy and plans to expand its involvement.
Beginner-friendly projects
As an organization committed to fostering more women in technology, Systers makes a particular effort to support new participants. For example:
It labels projects suitable for beginners "first-timers-only."
No one is required to have made any prior open source contribution before working on Systers' projects.
Issues are categorized with easy, medium, and hard difficulty labels. Issues are also broken down into smaller tasks. In the last round of Google Code-in, certain tasks enabled students to find issues in the installation process or documentation.
Installation issues related to different environments are labeled "While setting up X" to share how contributors resolved issues and deployed the project in their local environment.
Every project has a README and documentation with step-by-step guides to installation, do's and don'ts, etc.
Maintainers are active on Systers' Slack channel to answer questions from contributors; however, the organization prefers most interactions occur on GitHub to keep discussions public.
For more information about Systers, its projects, and its activities, visit Systers' blog and the Systers-Dev Wiki.
What contributors say
Working with experienced mentors and admins with varied backgrounds helped me understand the meaning of a team and how we can effectively collaborate and work as a team. I am glad to be a part of Systers' and I am proud that I delivered a product which would prove useful to the community.
— Aagam Shah
I really like the culture of open source community, which everyone is extremely motivated, enjoying their works, and happy with all of the team members. I also really enjoy the "working at home" life style, which I can manage my time freely and have a nice work-life balance.
— Yu Chao
I got to work with amazing people and learned skills which will be useful for my professional life.
— Yatna Verma
I loved the coding challenges. My favorite project was VMS and PowerUp as they had the best tasks. For the VMS project, I learned Python which I couldn't properly use earlier.
— Soham, GCI Winner

This work is licensed under a Creative Commons Attribution-Share Alike 4.0 International License.