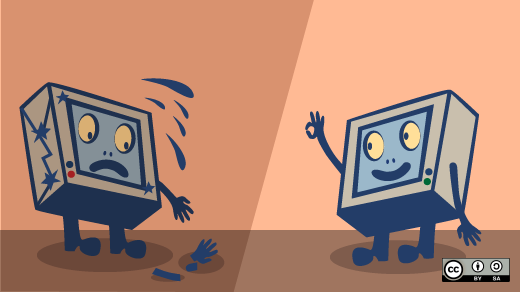 Will you publish my article on ____? 
We publish articles with strong open source angles at their core. If there is no mention of open source or an open source-centric theme, it is not a fit for our community. 
The strength of the open source angle is essential. That means not everything that mentions open source will be eligible for publication. Learn more about writing topics that are loved by readers and how to submit an article idea or draft.
Does the tool or project have to have an open source license?
There's a lot of information on the internet that's free to download but that doesn't necessarily mean it's open source. To ensure you're writing about open source, please review our list of resources and additional information about git repositories, dual-licensing, and more.
What's the word count?
For everything you need to know about word count, formatting, images, and more, review our complete style guide.
Do you republish existing articles? 
We will review article submissions that have been published elsewhere with some important details: 
We will need confirmation that we have permission to publish the content under a Creative Commons license before moving forward. 
The article will go through our usual editorial process, including meeting our editorial standards and following our style guide.
We only consider republishing content we can elevate by reaching our community—if it already has millions of readers, it's not for us.
We prioritize content from end-users of open source systems over corporations or press.
Who reads Opensource.com?
Our readers come from a variety of backgrounds, skills, and fields of study. They are both technical and non-technical. Many are open source and/or Linux enthusiasts and users.
Do you have a logo?
The dandelion is the unofficial logo for Opensource.com. It represents the humble spreading of knowledge. 
Do I own the rights to my article after publication? 
Your author profile will be associated with all content contributed by you, and all content is licensed under a Creative Commons BY-SA license unless otherwise noted. That means others must include attribution for the article (include the CC BY-SA 4.0 license and a link to it, and the author's name) if they share or adapt it.
How do I register for an account, and why?
Create an account to earn points and badges. You'll also need an account to become an author.
How do I delete my account?
Account deletion is not recoverable. Due to a history of users accidentally deleting accounts, we do not give users permission to delete their own accounts in our Drupal system.
The Opensource.com team will remove any unwanted user account. To start the account deletion process, send an email to open@opensource.com to confirm that you would like us to remove your account from the email address associated with your Opensource.com user account.
Once an admin is able to process your request, you will get an email from our Drupal system to confirm your account deletion and complete the process. You will need to use the link in the generated email to delete your account.
Note: Deleting your account does not unsubscribe you from any of our newsletters. To do so, choose the unsubscribe link in any email from us.