The Open Platform for Network Functions Virtualization (OPNFV) is driven more by iterative code releases than by heavyweight up-front standardization efforts.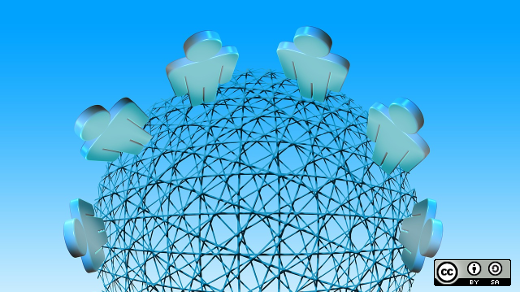 There are a lot of pieces to the ongoing network transformation going up and down the stack. There's the shift away from proprietary hardware. There's the to need to manage complex network configurations. Add subscriber management and a wide range of other necessary functions. Add customer-facing services. All of those pieces need to fit together, integrate with each other, and interoperate.
This was the topic of my conversation with Heather Kirksey, who heads up the Open Platform for Network Functions Virtualization (OPNFV) project when we caught up at the Open Source Leadership Summit in mid-February. OPNFV is a Linux Foundation Collaborative Project which focuses on the system integration effort needed to tie together the many other open source projects in this space, such as OpenDaylight.
As Heather puts it: "Telecom operators are looking to rethink, reimagine, and transform their networks from things being built on proprietary boxes to dynamic cloud applications with a lot more being in software. [This lets them] provision services more quickly, allocate bandwidth more dynamically, and scale out and scale in more effectively."
Heather also described how much of the thinking around OPNFV's direction is driven by use cases informed by the participation of end user communities and an end user advisory group. This input translates into both features and testing.
Virtual customer premise equipment (CPE) is one popular early adopter use case. That's because of the costs of maintaining, managing, upgrading physical hardware at a remote location. Evolved packet core, a framework for providing converged voice and data on a 4G LTE network is another, as are scale-out VPN services. However, Heather went on to say that she thinks that NFV will really have arrived when we see more functions that stop being the virtual version of something that already exists and will, instead, be something new that enables innovative new services.
As for the speed at which OPNFV is moving forward, Heather said that she has actually been shocked at the rate of progress. Communications technology is often associated with long cycles of standardization and interoperability testing. In a way, she sees OPNFV as going back to its roots of a process driven more by iterative code releases than by heavyweight up-front standardization efforts.
To get involved go to the OPNFV wiki.
To hear our full conversation, listen to this episode of the Cloudy Chat podcast via MP3 or OGG.
Gordon Haff is Red Hat technology evangelist, is a frequent and highly acclaimed speaker at customer and industry events, and is focused on areas including Red Hat Research, open source adoption, and emerging technology areas broadly.

This work is licensed under a Creative Commons Attribution-Share Alike 4.0 International License.