The open source mapping and spatial community will gather this year at the FOSS4G conference in Boston.
377 readers like this
377 readers like this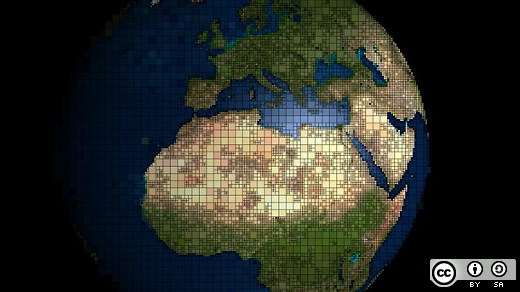 With the rapid rise of mobile computing and the Internet of Things, we are increasingly seeking to store and analyze information about the real world. And almost every piece of data about the world around us has a location element, making geospatial technology more important than ever. It's in our everyday lives all around us: from the use of GPS for travel, to tracking mail, to planning a trip. Geospatial technologies are a huge part of our world.
FOSS4G (Free and Open Source Software for Geospatial) is an international conference that rotates every three years between North America, Europe, and other regions around the world. This conference showcases many of the ways open source software is being used to process location-based data, and brings together developers and users alike. This year the conference is hosted at the Seaport Hotel and World Trade Center in Boston, Massachusetts from Wednesday, August 16 to Friday, August 18. There will be two days of workshops before the conference at the Harvard Center for Geographic Analysis on Monday, August 14 and Tuesday, August 15, where attendees will have a hands-on and instructor-led experience with open source technologies and techniques.
FOSS4G Boston 2017 is shaping up to be a very diverse conference. We have a diverse set of keynote speakers including Holly St. Clair, Chief Digital Officer of the Commonwealth of Massachusetts, Richard Stallman of the Free Software Foundation, and other open source and geospatial leaders. There are also a variety of workshops and presentations this year. Topics will include R, 3D, analytics, artificial intelligence, routing, big data, drones, GeoNode, GeoServer, image processing, QGIS, PostGIS, projections, and much more! To see the full lineup, visit the full list of accepted presentations and workshops.
Here's a sneak peak of some of the workshops and presentations attendees will be able to see:
"Introduction to GIS Using QGIS", presented by Frank Donnelly, Janine Billadello, and Anastasia Clark from Baruch College CUNY.

"Geo with R? Yes We Can!", presented by Tina Cormier from Woods Hole Research Center.

"Embracing Open Source for NASA's Earth Science Data Systems", presented by Kathleen Baynes, Dan Pilone, Dave Meyer, Kevin Murphy, and Ryan Boller from NASA.

"Approaches to Visualizing Big Data", presented by James Milner from Ordnance Survey.
There are a number of different people from all around the world who attend FOSS4G from those who are interested in learning more about the open source world to hard developers and creators. Conference content covers education, business, government, development, and new technology, so there is something for everyone to enjoy and learn more about.
This is a great event to go to where you can learn from, engage with, and meet the community who is involved with free and open source software for geospatial. Early bird registration ends May 16, which will save you $150 US off of the full price and includes a free ticket to the Aquarium Gala on Thursday night. The co-located JS.Geo conference and welcome social at the Harpoon Brewery have limited tickets, which are first-come-first-serve and are going fast. If you're thinking of registering, hurry to lock in the early bird rate!
I am a Geospatial Analyst at Applied Geographics Inc. in Boston, MA. I am highly interested in open source technologies and recently helped in the organization of FOSS4G Boston 2017.

This work is licensed under a Creative Commons Attribution-Share Alike 4.0 International License.