OpenStreetMap, a collaborative community project to map the world, is celebrating thirteen years of helping users find their way.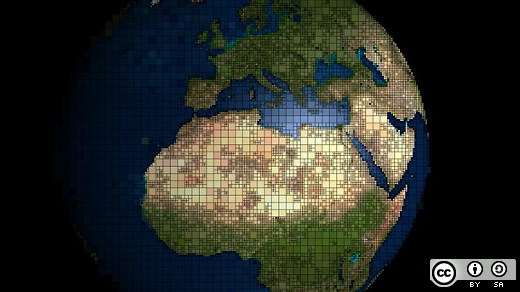 Maps have been helping humans find their way since the beginning of recorded time, but in the modern era of data, who owns the map you use, and what effect does that have on how you can use it?
OpenStreetMap (OSM) was founded to provide a way for the global community to construct a map of the world which is available for anyone to use, for any purpose they see fit, under a free and open license.
The exact date of OpenStreetMap's birthday is, according to the official wiki, "lost in the sands of time." The community has adopted August 9th, 2004, the day when OpenStreetMap.org was first registered, as their anniversary to celebrate, and every year holds birthday parties around the globe on or around that date. This year, many will be taking place a little later in the week, on August 13, but you should check for locations near you.
We are celebrating too, by bringing you thirteen maps which utilize or extend the wonderful trove of open data created by mapping enthusiasts around the world. In addition to the data itself being open, many of these projects utilize open source software to help render the data contained in OpenStreetMap for users to interact with. Some just use OSM as a base map, while others really put the data to work in new and interesting ways. So enjoy these thirteen interactive maps, and if you've got a favorite OSM-powered map, let us know in the comments below.
Square Mile Street Network
This project compares one square mile of city street networks from cities around the world. More than just a way of generating pretty diagrams, street networks can tell you a lot about how a place is connected and how neighbors have the opportunity to interact with one another (or not). The software to work with OpenStreetMap street network data in Python, OSMnx, is open source, and you can generate your own with this Jupyter notebook.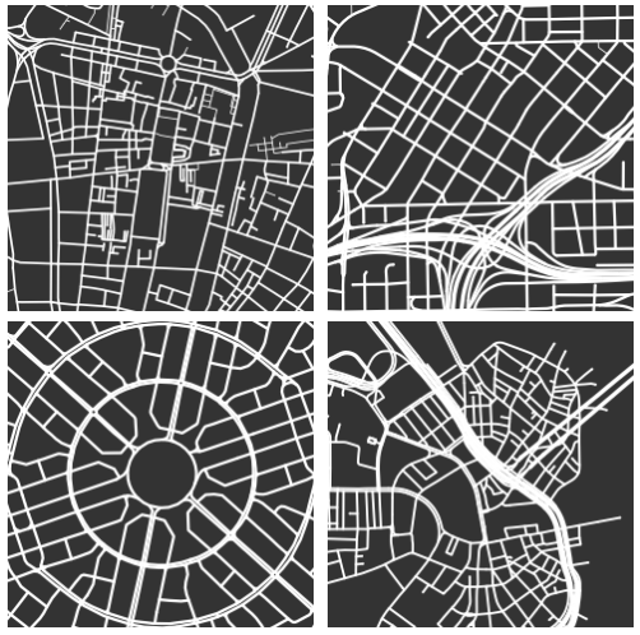 OSM Then and Now
OSM Then and Now takes a look back at OpenStreetMap, not quite all the way at the beginning, but during a snapshot from October of 2007. Ten years ago, OpenStreetMap was still very Europe-centric. Much of the rest of the world lacked even basic roadway information, and the type of data collected was much more limited. You can see the enormous progress the community has made in the time that has passed. Check out the source code on GitHub.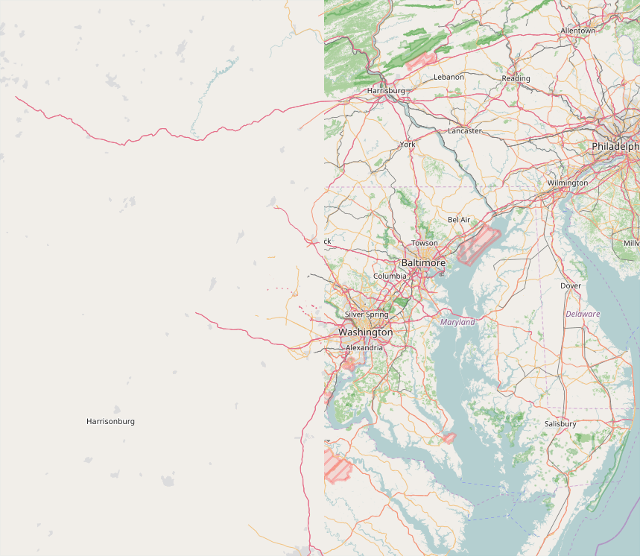 10 Years of OpenStreetMap
Another visualization showing how OpenStreetMap has changed through the years, this one is particularly interesting because it shows the data temporally with a slider. You can see additions and edits as they come online over the past several years, and the sum total is absolutely fascinating.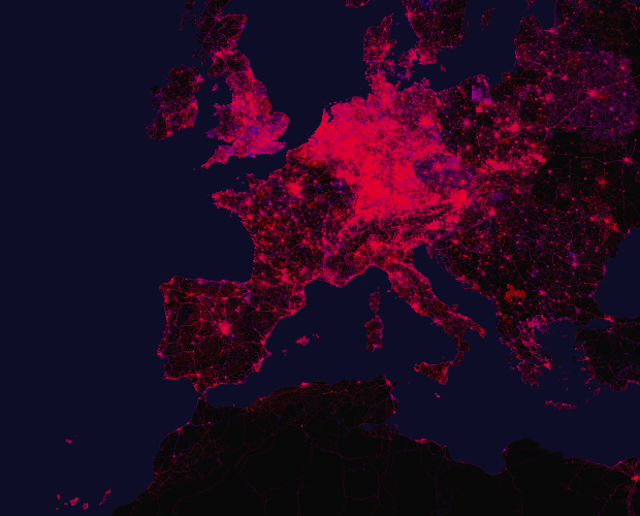 Best of OpenStreetMap
The Best of OpenStreetMap is a map that shows off not just various points of interest around the world, but some of the places with what can only be described as incredibly well-done cartography. The level of detail and density of information shown on some of these highlighted locations would make any graphic designer jealous.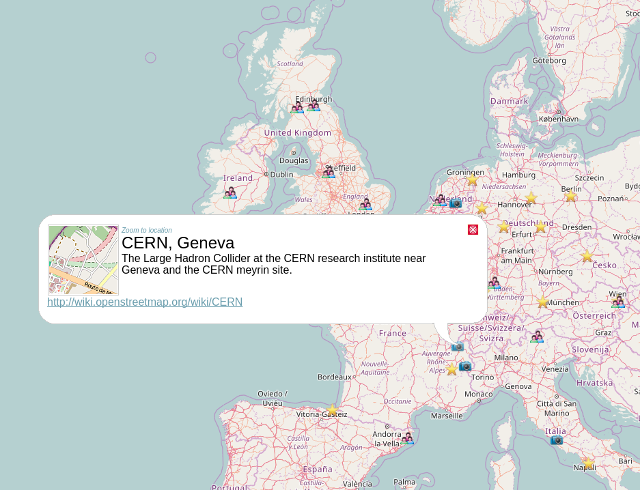 Show Me The Way
Show Me The Way is a more real-time look at OpenStreetMap's editing history. It bounces you across the globe, showing edits from OSM users working on various projects in all sorts of locales, and retracing the steps of their line and polygon creation. More of a toy than anything else, it's very interesting just to set it and watch for a while.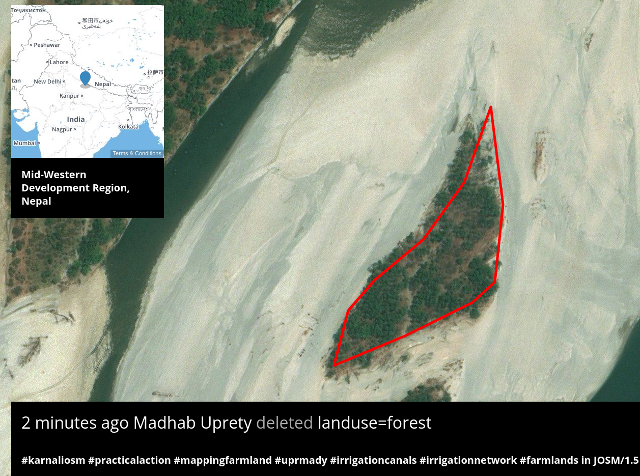 Sorted Cities
Sorted Cities is a little different from the other items on this list, in that it's less of a traditional map and more of a pictorial representation of the buildings in a place. As its name suggests, Sorted Cities will take all of the buildings in a particular area, and, well, sort them from largest to smallest, creating a poster-worthy output of any place for which OSM had building data.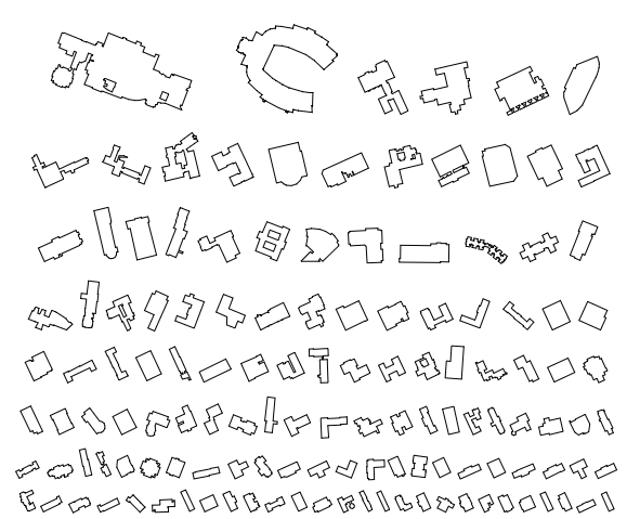 OpenRailwayMap
For train buffs like me, it's always fascinating to see how the rest of the world is connected by rail (and in my case, how far behind my location is compared to other areas around the world). OpenRailwayMap provides rain info as recorded in OSM, including information about infrastructure, maximum speeds, and signaling capabilities.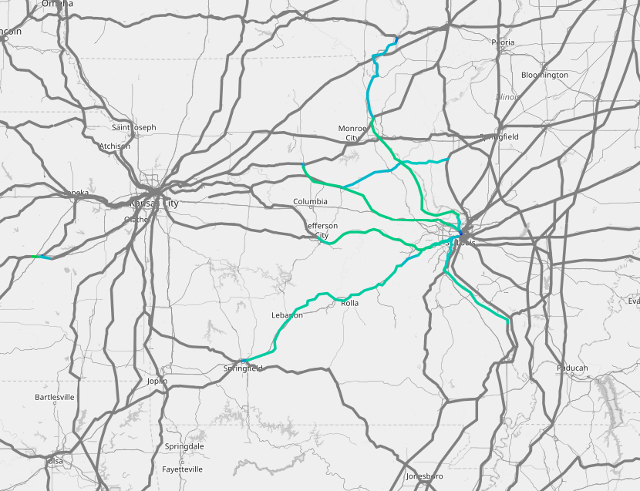 OpenTopoMap
Do you enjoy spending time outdoors? If you're in the United States, perhaps you've acquired a collection of USGS topographic maps for your favorite hikes. But thanks to OpenTopoMap, you can get topographic information from around the world for free, helping you avoid (or aim for) that next big hill.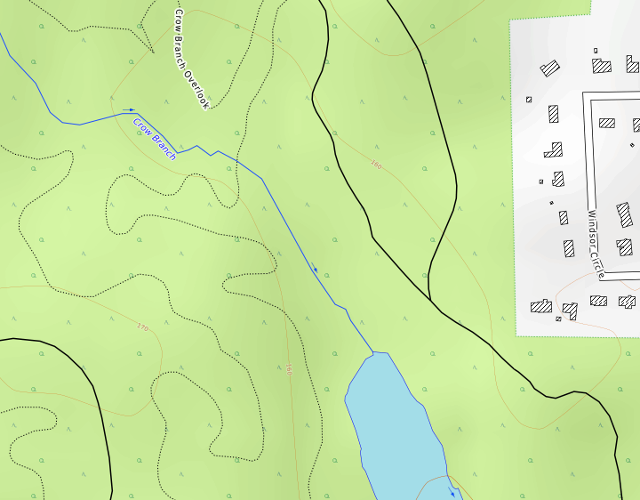 Map for Environment
Mapping is a critical component of environmental conservation programs, and Map for Environment seeks to connect environmental professionals and advocates with the data that can help to power their missions. Below is a map of logging roads in the Congo basin, but check out their site for a wide range of different data sets to explore.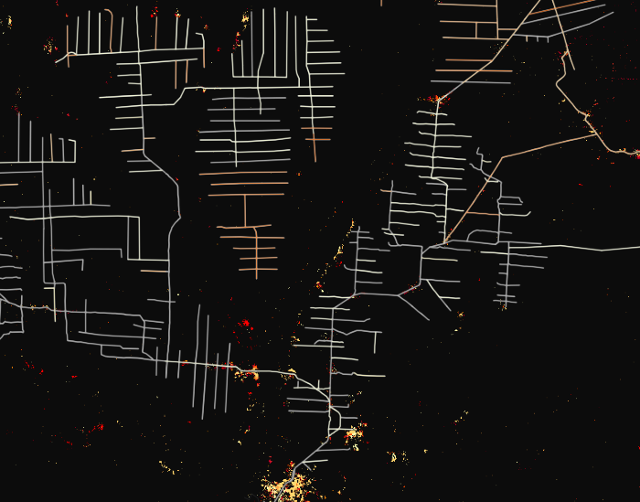 OpenSeaMap
Is OpenStreetMap useful if you're headed where there are no streets to be mapped? With OpenSeaMap, the answer might still be yes. Providing free nautical navigation charts, OpenSeaMap helps you find beacons, buoys, port information, and more.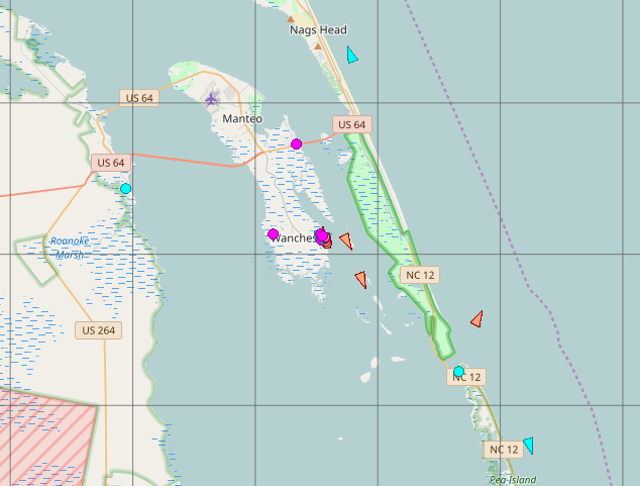 Open Source Routing Machine
If you're used to using commercial web mapping tools, you may take routing for granted, but finding the best way from point A to point B can be a complicated algorithm to figure out. The Open Source Routing Machine is one of several open source projects helping bring open source wayfinding to open data sources.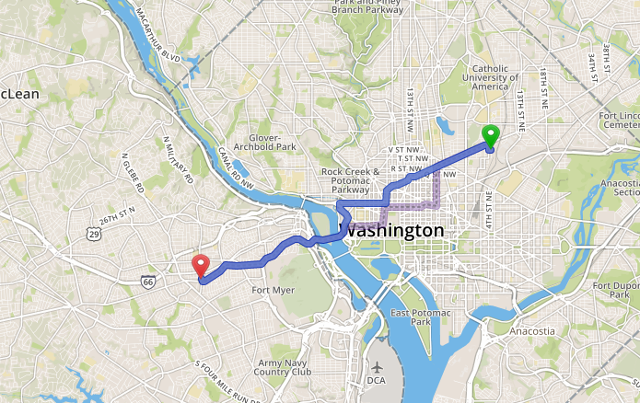 Coinmap.org
Bitcoin may seem easy to spend online, but using it in the physical world can be challenging. Find locations of Bitcoin-accepting vendors, and at lower zoom levels, a heat map of where vendors are clustered, using Coinmap.org.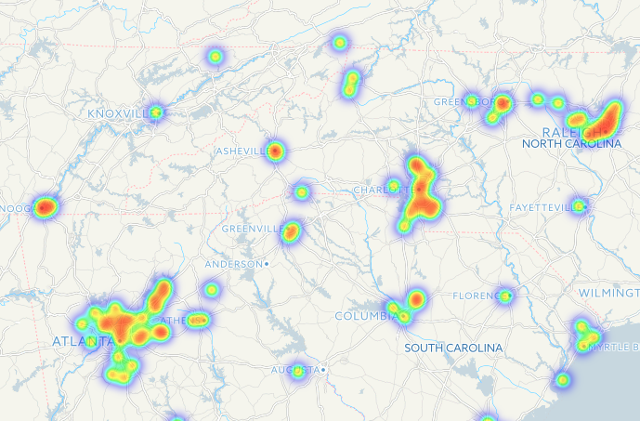 Global Noise Pollution
The world is a noisy place. How noisy? Why not check out the Global Noise Pollution map to find out. Using data about road size and proximity, as well as land use characteristics, this map attempts to create a global overlay of predicted ambient noise levels. You may want to bookmark this before next time you go apartment hunting!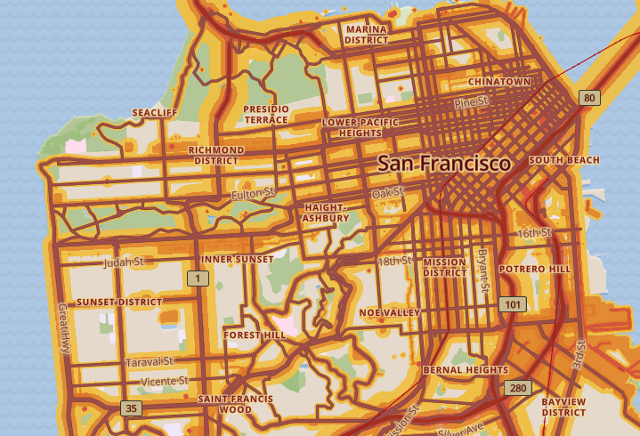 ---
Looking for more? There's a ton going on with open source mapping. Check out this list of OpenStreetMap-based services for even more awesome projects. Next week, open source geospatial professionals and enthusiasts from around the world are gathering in Boston for FOSS4G to learn from one another and create the next generation of open source maps and mapping tools.
Former Red Hatter. Now a consultant and aspiring entrepreneur. Map nerd, maker, and enthusiastic installer of open source desktop and self-hosted software.

This work is licensed under a Creative Commons Attribution-Share Alike 4.0 International License.