A young developer transforms from a nervous-but-curious Linux observer into a full-timer.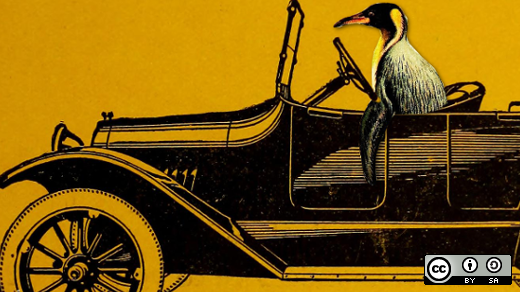 The first time I saw Fedora, I was 15 or 16 years old. Someone I knew was trying (and failing) to install it on their computer. I'd never seen an OS other than Windows. I was intrigued and started asking the person many questions. He told me this OS was free to download and install—and I could even install it on my computer—but I did not believe an OS could be "free as in free beer."
I went home and started poking around on the internet for more information, but I was too nervous to download it. The reason? The internet in India was not very fast (at least not in my apartment), and it had a data cap that could have been exhausted by downloading an OS. Yes, I know it was probably a gig or less, but I did fear of using up all my internet, so I moved on.
I did not believe an OS could be "free as in free beer."
Three years later, during my sophomore year in college, the university required us to use Ubuntu for all the lab assignments in my Data Structures course. A professor taught us the ABCs of how to boot up and use Ubuntu, more specifically gedit and terminal, and my journey with Linux really started. I installed Ubuntu 12.04 LTS on my laptop and enjoyed using it for my development assignments and other tasks. But I soon realized it was not perfect; for example, my videos did not play as well as they did on Windows 7. That and some other things drove me away from Linux as my everyday OS, but all my development remained on the platform.
Then, one of my friends dared to replace Windows with Ubuntu entirely, adopting it as his everyday OS. We debated this a lot, and I never really accepted his decision. Meanwhile, I tried Ubuntu, Kubuntu, Linux Mint, and other Linux variants just for fun. I was also using Ubuntu One to store my files in the cloud prior to Google Drive.
Fast forward to my senior year project: We landed a sponsorship from a startup based in Pune, India, where we worked under their guidance on a project based on OpenStack Horizon. That year I learned a lot about the cloud and Python.
By the time I graduated and started my master's program, I had heard of Red Hat Enterprise Linux (RHEL), mainly because I had seen people in Pune wearing Red Hat T-shirts or caps. I learned about Red Hat's Developer Program, which offered a free, 1-year developer subscription to RHEL. I downloaded it and started using it instead of Ubuntu. Later I applied for a summer internship with Red Hat and got that job.
At Red Hat, I began getting to know Linux even better because it is at the core of who we are and what we do. You never know what your career path might take, but if you pursue your interests and are curious, chances are it will lead to a fulfilling job.
Kedar is a Software Quality Engineer at Red Hat working with CloudForms(upstream ManageIQ) project and primarily looking at deployment/management of our internal infrastructure. Interested in Jenkins Pipeline and Ansible for automating deployments. Also writing Shinken modules for Monitoring and Alerting.

This work is licensed under a Creative Commons Attribution-Share Alike 4.0 International License.