Turning your project's accounting duties over to a fiscal sponsor can keep you out of financial trouble and help you focus on the things you do best.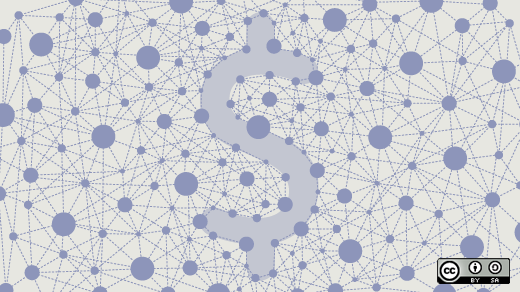 "We were handling money from Google Summer of Code. We almost certainly weren't doing the taxes correctly, but worse, we started needing to hold project money from year to year. Doing that in one of the project member's checking accounts was awkward and error-prone."
According to Jeff "Peff" King, that's how the Git project maintainers realized that they were in over their heads and needed help, which led them to join the Software Freedom Conservancy (aka Conservancy). They were the lucky ones. Many free and open source software (FOSS) projects reach the same sort of financial and tax situation but don't know there are organizations dedicated to helping with these tricky problems. Instead, those projects go it alone, adding accounting, tax, and legal challenges on top of the already considerable ones of developing software and managing a FOSS community. What these projects need—as Peff and the Git project realized—was a fiscal sponsor.
What is a fiscal sponsor?
The short explanation of fiscal sponsorship is "someone else manages the accounting, finances, and taxes," but it's much more than that. A fiscal sponsor is a registered nonprofit. Projects that sign on with a fiscal sponsor benefit from that nonprofit status. For instance, if the project wishes to start receiving monetary donations, depending upon the tax laws, those donations can be tax-deductible.
Some fiscal sponsors, such as Conservancy, also offer legal assistance as well as travel and event coordination to their projects. "Through the assistance of Software Freedom Conservancy, our fiscal sponsor, our code was properly licensed and we gained access to free software licensing and community experts," says Eric Schultz, project leader of the Houdini open source fundraising software project.
Fiscal sponsorship also can help a corporate-founded project gain credibility as an independent and truly open project and community. According to Schultz, Houdini found this to be the case when it joined Conservancy. "When were launching the Houdini Project, we wanted to make clear that this software belonged to the community, not the originating company, CommitChange… Our community has a stronger guarantee of the Houdini Project's independence, and Houdini receives instant credibility through its association with Conservancy."
While Conservancy provides fiscal sponsorship for a great number of projects, it's far from the only fiscal sponsor option in the FOSS world. Software in the Public Interest provides fiscal sponsorship services to projects like Debian, PostgreSQL, and Jenkins. The Free Software Foundation is the fiscal sponsor of SeaGL, the Seattle GNU/Linux Conference. Open Source Initiative is the fiscal sponsor of ClearlyDefined. These are four of the many options available.
What to look for in a fiscal sponsor
When choosing a fiscal sponsor, your project should be aware of its own requirements as well as any of the potential sponsor's constraints. You may find that the two don't match up well. According to Peff, Git discovered this when the maintainers did their own fiscal sponsor search. "We looked at a few sponsorship organizations. One of the things I liked about Conservancy is that it was easy to just use the services we needed. Some umbrella organizations have opinions on particular licenses, copyright assignment, project hosting, and so on. But we were able to just handle the fiscal and legal parts through Conservancy, and leave the code development process as it was." Make sure you get a complete picture from each fiscal sponsor candidate before the project makes its final decision.
An alternative to signing on with a nonprofit fiscal sponsor is for your project to become a nonprofit of its own. While this is certainly a valid option, it's far from the easiest. There's a great deal of administrative overhead required for running a nonprofit, and most projects are not equipped to handle that. As well, at least in the United States, the process is quite complex. Applying for 501(c)(3) tax-exempt status can take years and, even after all that work and time, the tax-exempt status is not guaranteed.
For most projects, the time and expense required to gain and maintain nonprofit status doesn't make sense. For them, fiscal sponsorship is the perfect option for helping the project move to the next stage of its development and maturation. "All things considered, I'm not even sure we would have been able to get Houdini Project 'out the door' without the help of Software Freedom Conservancy," says Schultz.
As your project considers its plans and strategy for growth in 2019, keep the possibility of getting a fiscal sponsor in mind. Doing so might help your project level up while also removing some pesky and potentially troublesome administrative duties from your plate so you can focus on software and community development instead.
VM (aka Vicky) spent most of her 20 years in the tech industry leading software development departments and teams, and providing technical management and leadership consulting for small and medium businesses.

This work is licensed under a Creative Commons Attribution-Share Alike 4.0 International License.