Limor Fried received the 2019 Women in Open Source Community Award.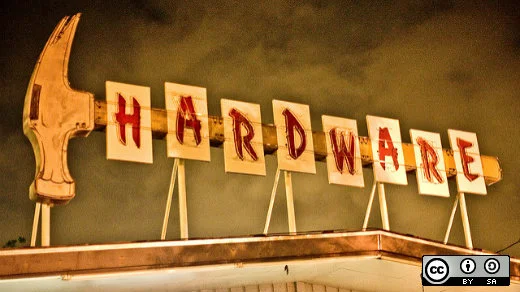 A two-inch-wide, jeweled LED disc sits on the desktop to the right. Colors dance, looping in rhythmic circles. A metallic green circuit board glints under the fluorescent lights of a south Manhattan factory. On the reverse side of the disc, stamped in stark white, is the Adafruit logo.
Thousands of makers and inventors, from beginners to advanced, have used Adafruit electronics and kits to engage with technology in new and different ways.
At the center of it all stands a passionate entrepreneur from Boston, defining a new class of engineer and reinventing the way electronic hardware is created.
And she's doing it in the open.
The making of the maker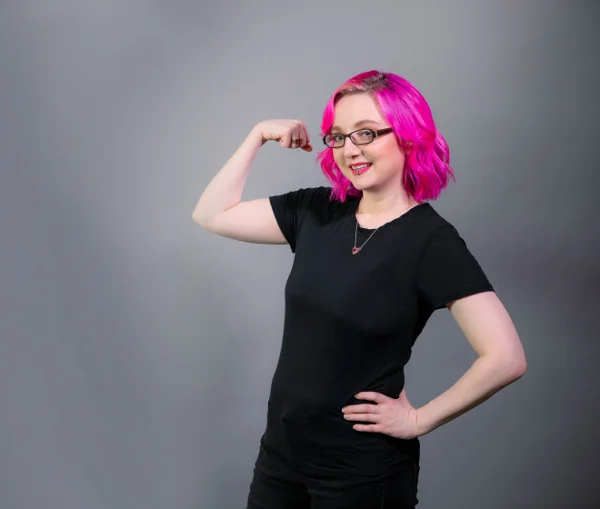 Limor Fried, also known as Ladyada, is the CEO and chief engineer of New York City-based Adafruit Industries. An open source hardware company with more than 100 employees, Adafruit shares its open principles, programming code, schematics, and more with the community at large.
As a child, Limor was curious—an explorer, a tinkerer, a maker. She'd pull things apart, peering at the internal structure or code, and then try to recreate it.
This curiosity led her to study open source software, ultimately leading her to the Massachusetts Institute of Technology (MIT). There, through the MIT Media Lab, Limor learned about applying open source principles to hardware design.
That knowledge would transform her life and impact the lives of countless others.
From distraction to thoughtful design
With her thesis looming, in 2005, Limor began building kits and small electronic hardware as a distraction. She assembled radios, cellphone jammers, MP3 players in mint tins, and more. True to open source form, she'd share her hand-sketched schematics, engineering notes, and fabrication progress online. Questions and requests for parts began pouring in from people around the world. They wanted to build similar projects and kits.
Balancing the demands of school and requests for parts, Limor compiled project kits after class at the kitchen table in her dormitory. It was the humble beginning of Adafruit and her open source hardware movement.
This homegrown movement has grown exponentially. Adafruit now occupies a 50,000+ square foot warehouse in SoHo, New York City, averages more than $50 million in revenue annually, and continues to draw new followers and makers.
Limor serves as a mentor and is on the advisory board of IEEE Spectrum magazine. She has been recognized with numerous accolades, including being named a White House Champion of Change in 2016 and making Forbes magazine's list of "America's Top 50 Women in Tech" in 2018. She's more than an engineer. She's an educator for the open source movement. And for her contributions, voters selected Limor as the 2019 Women in Open Source Community Award winner.
Engineering redefined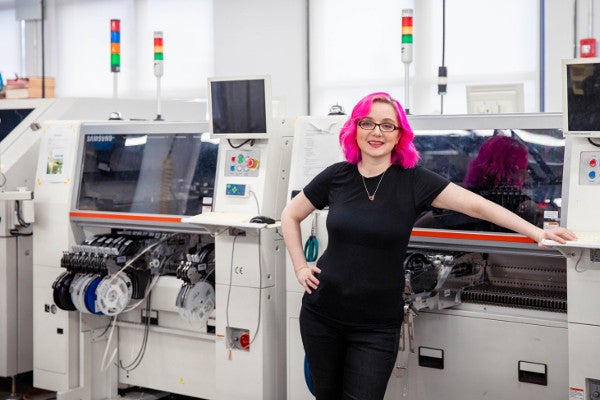 From the 5-year-old coding his own LED magic wand and the Girl Scout building her first robot to the researcher monitoring vehicle emissions and the scientist developing microsatellites and space rovers, all are engineers, says Limor.
And thanks to Limor and her team, people of all ages and abilities can learn to build hardware and share their inventions. For example, Limor developed a toolkit called the Circuit Playground Express, which introduces users to the process of building hardware in a fun, engaging way. Filled with components ranging from jeweled LEDs to microphones and speakers to a USB interface, the device is a stepping stone to creating more advanced projects and hardware.
The Adafruit team has also been at the forefront of assistive technology, helping to restore movement and capabilities to those challenged by mobility restrictions. Easily modifiable and hackable, Adafruit technology can be completely customized to enhance sensor ranges and alternative controllers, ensuring the technology continues to provide support as users' needs change.
After all, that's what open source is all about: building community, fostering collaboration, and driving innovation.
"Anything you want has technology in it. So whatever your personal favorite hobby or interests—whether it's veterinary science, or you want to be a cancer researcher, or you want to build skateboards for a living—all these things, you can be an engineer and build those things and combine those."
A tireless advocate for the community
Limor regularly mentors and advocates for others in the open source movement, women business owners, and the New York City area. Her involvement in the NYC Industrial Manufacturing Council has drawn companies to the city, and Adafruit is rated No. 1 in New York City for manufacturing on the Inc. list of the "5,000 Fastest Growing Companies."
She is the host of the YouTube series "Ask an Engineer," the longest-running live weekly internet show on science, technology, engineering, and math (STEM), and the webcast "Show and Tell," which showcases inventions makers are creating—not just in laboratories but also in kitchens and living rooms around the globe.
Those stories inspire viewers as well as Limor, who notes, "When you give people open source, what they do with it, you can't even imagine. It's beyond comprehension. Only humans could be so imaginative to take the code and design such a wide range of technologies."
Opening pathways for the future
In every way that she contributes—as an engineer, a community builder, a mentor, and an advocate—Limor draws upon the power of open source and technology to overcome boundaries and open up endless possibilities for technology, society, and the next generation of engineers.
Congratulations to Limor Fried, recipient of the 2019 Women in Open Source Community Award.
John is a writer and designer on the Internal Communications team at Red Hat. He hopes to stir curiosity in others towards their stories through the written word and visual design. Oh, and he likes to write songs. See more of his work at johnsierrajr.com.

This work is licensed under a Creative Commons Attribution-Share Alike 4.0 International License.