Saloni Garg received the 2019 Women in Open Source Academic Award.
95 readers like this
95 readers like this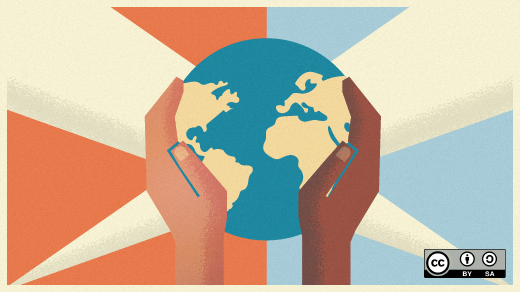 From a small classroom in Jaipur, India's LNM Institute of Technology, laughter and rhythmic music pour out. A group of students exploring the next generation of smart vehicles is taking their midafternoon break: a dance break. Among them is a bright-eyed, playful young woman who is passionate about redefining diversity within technology communities.
Meet Saloni Garg, an award-winning computer science student. She has a strong coding background and a commitment to collaboration that makes her an asset to any open source project team.
She also connects with and selflessly gives to others, mentoring younger students and encouraging them to join the greater open source community. It is for this fusion of heart and mind that voters selected Saloni as the 2019 Women in Open Source Academic Award winner.
Curious from an early age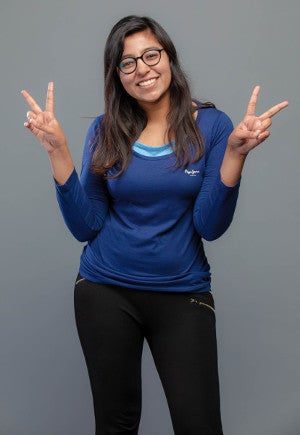 Growing up, Saloni exhibited optimism and curiosity about every area of her life. Intrigued by the stage, she loved to dance, performing in competitions and annual functions at her schools. She was drawn to sports, trying many, including football, badminton, and hockey. And she was inspired by computers and technology.
Saloni delved into programming, studying various languages such as HTML, C, C++, Python, and more. It was Python that most intrigued her, and it quickly became her favorite.
When asked why, Saloni said, "Python only requires me to write whatever I want. It doesn't require me to put extra brackets, or extra semicolons, or extra punctuation, or extra anything."
In college, she began exploring the open source roots behind Python, OpenCV, and other programming tools. Scouring the repositories for answers, she found support and community. This left a mark on her, inspiring her to contribute and leading her to discover a passion she didn't expect.
Fostering diversity in open source
As Saloni began contributing to one of her first Python projects, she encountered a discouraging reality. Out of 40 contributors, only two were women. That ratio sparked her concern, and Saloni thought, "Something needs to be done about increasing the female population among contributors."
She came upon the work of Dr. Anita Borg, who inspired and motivated women to embrace technology. Those efforts gave rise to many initiatives, including the Grace Hopper Celebration of Women in Technology, which is produced by the Institute for Women and Technology (IWT), now called AnitaB.org. And they resonated deeply with Saloni who "wanted to be a part of this and encourage diversity in open source."
She has since joined and contributed to other diversity initiatives within the greater open source community such as Women Techmakers Group, 1 Million Women to Tech, and Women Who Code.
Empowering everyone to participate
Collaborating with people from diverse backgrounds and cultures challenges our assumptions and helps us better understand each other. Our differences become strengths. And they help us make better technology.
Saloni recognizes that with its foundation of collaboration, open source is central to fostering diversity within the larger technology community. She's used that recognition to champion diversity and inclusion on campus.
Her credo? "I believe open source plays a great role in encouraging diversity in technology… Any gender, anyone from any geographic location, can contribute to the project."
Creating an open community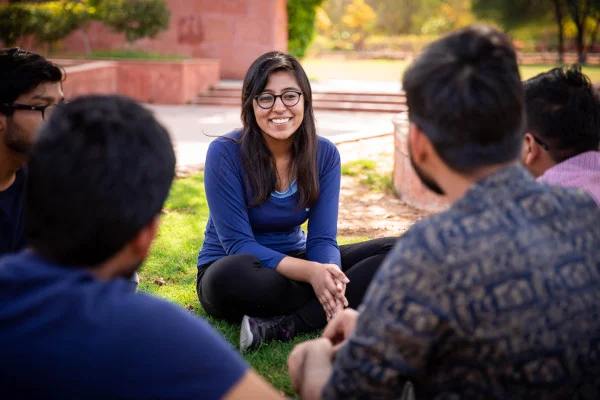 At LNM Institute of Technology, there was no real community for developers from different backgrounds to meet, discuss, and work through problems in a collaborative and open way. At least not until Saloni stepped up.
Seeing an unmet need, she invited fellow students of all backgrounds to come together and devise innovative solutions for technological problems. The group meets regularly and actively encourages newcomers, who often don't know how to begin, to join.
Remembering the support she received from more advanced students in her early days, Saloni says, "I believe it's my responsibility to help the newcomers who are just starting with open source to come up to the level that I am at—or even above that level."
It's her way of paying it forward, and Mozilla recognized her for it, naming her a Mozilla Open Leader in January 2019.
A leader for the future
The need for passionate leaders who will champion diversity and inclusion is growing. But is the next generation ready to assume the mantle of leadership? With her sharp technical aptitude, boundless curiosity, willingness to help others, and courage to lead, Saloni is ready to draw people in and be the type of leader both the times and technology demand.
Congratulations to Saloni Garg, recipient of the 2019 Women in Open Source Academic Award.
John is a writer and designer on the Internal Communications team at Red Hat. He hopes to stir curiosity in others towards their stories through the written word and visual design. Oh, and he likes to write songs. See more of his work at johnsierrajr.com.

This work is licensed under a Creative Commons Attribution-Share Alike 4.0 International License.