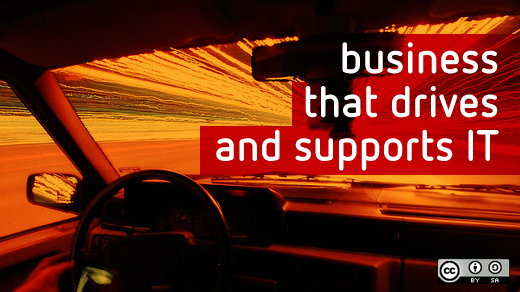 The Linux Foundation performed their annual global survey of members of their End User Council as well as other companies and organizations with sales of more than $500 million and/or 500+ employees. Their findings show the world's largest enterprises are "increasing their investments in Linux for the third consecutive year."
While overall server revenue is only growing at 3.1% year-over-year, Linux experienced 12.7% year-over-year growth for the quarter.
*Windows only increased 3.2% and UNIX was down 24.1%.
Do enterprise organizations identify Linux as the dominant platform for cloud computing?
76% use Linux servers for cloud 

74% plan to maintain or increase Linux use for future cloud initiatives
What about the area of new applications, services, and greenfield deployments?
75%+  of organizations report deploying Linux in the last two years for these purposes

80% of the world's largest enterprises planning to increase their use of Linux servers over the next five years
*Those who plan to purchase Windows servers is at an all-time low of 20%.
What's the future look like?
Management's perception of Linux remains increasingly positive with 95% viewing Linux as equally or more strategic to the organization than in prior years. Specific concerns have plummeted with one exception.

Rapid growth is contributing to growing concerns about finding trained Linux talent.

As a consequence, The Linux Foundation has seen enrollment in Linux training programs dramatically increase over the last few years and an increase in the number of enterprise users contributing to the Linux community.

—from the March 27 press release
"We see the growing success of Linux adoption in the enterprise, especially as it's used for the most important areas of business, leading to the rise of Linux and collaborative development across many industries," said Amanda McPherson, Vice President of Marketing and Developer Services at The Linux Foundation.
The 2013 Enterprise End User Report "is intended to provide important guidance for Linux users, vendors, and developers rather than provide an assessment of the overall penetration of Linux in the market" and to help "inform the industry about what is driving Linux adoption and how market growth is shaping up for the future."
To download the full report here.
Jen leads a team of community managers for the Digital Communities team at Red Hat. She lives in Raleigh with her husband and daughters, June and Jewel.

This work is licensed under a Creative Commons Attribution-Share Alike 3.0 Unported License.