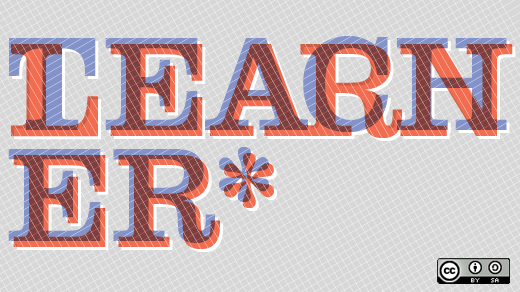 Responding to a critical need for skilled technology and knowledge workers, the State of West Virginia recently established its first ever coding, app, and game design curriculum for its schools. Starting in the upcoming school year, students will be able to learn the skills required to design, implement, and release their own games, and open source will be pivotal to their development and future.
According to Trixie Devine, a teacher at Grafton High School and a contributor to the new curriculum, West Virginia had originally planned to use Project Spark from Microsoft, but when it was discontinued the state had to search around for an alternative. "I guess everything happens for a reason because I found and fell in love with Godot. Given the choice between the two, I would have chosen Godot," Trixie said.
A recent recipient of a Mozilla MOSS grant, Godot is an MIT-licensed 2D and 3D game engine. The project is a member of the Software Freedom Conservancy and is built from the ground up to provide an open gaming option of a quality to rival or surpass proprietary solutions.
Godot's unique features make it the ideal selection for a group learning experience. Unlike many game engines, which focus purely on the experience of the programmer, Godot allows all members of the team to participate in the development. "...artists, musicians, game and level designers, dialogue writers, producers, etc, they all express their art or discipline through our editor and directly into the game. They all have to share some basic knowledge, and then specialize in their area," explains Godot core developer Ariel Manzur.
Trixie believes this flexibility and collaboration leads to a very powerful and inspiring learning environment. "By allowing our students to learn how to learn the skills of this ever changing world, we open doors for them to be contributors to it, and that is an amazing gift we can now offer our students. With the skills they learn in this curriculum, the students can quickly enter and start changing their world."
Another factor in the selection of Godot for this curriculum is the wealth of learning materials that already exist for the software. Tutorials, API references, and even a guide for how to develop in C++ and contribute to Godot itself are all available on Godot's Read The Docs site. Video tutorials are readily available on YouTube for those who are more visual learners. If students still have problems, there is a StackOverflow-like question and answer site and a Freenode IRC channel for the community to help each other when they hit roadblocks.
While the documentation is valuable, Trixie thinks that Godot's forum may be the shiniest gem in the hoard. "Allowing our students to become familiar with and participants in these forums sets them up for lifelong learning in computer science. Students reach out to professionals, building their own skills, seeking their own answers. With those skills, the students can go on to learn any language and accomplish any goal with the help of free/open source communities."
The Godot team is very excited its project is being used for education and is hoping to learn as much from the teachers creating and using the curriculum as the students will from using the project. When asked about this, Ariel said, "We love to be involved in education initiatives...we'd love to hear input from teachers, since they'll know better than us how to actually teach the engine :)"
This is not the first time that Godot has been used in a learning environment. Team Krishna, the first team to sign up to participate in the Global Learning XPRIZE is using it in its entry. Aiming to "eradicate illiteracy," Team Krisha uses and contributes to open source tools such as Godot as it builds software to teach children to read using gamification and machine learning.
VM (aka Vicky) spent most of her 20 years in the tech industry leading software development departments and teams, and providing technical management and leadership consulting for small and medium businesses.

This work is licensed under a Creative Commons Attribution-Share Alike 4.0 International License.