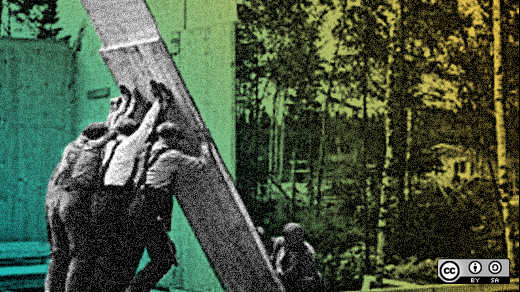 Earlier this year, over 100 of the ColdFusion community's most passionate and innovative members met in Dallas, to convene the second year of OpenCF Summit, a conference focused exclusively on advancing free and open source software in the ColdFusion Markup Language (CFML) community.
Energized by a special video greeting from the father of ColdFusion, Jeremy Allaire, attendees spent the next 72 hours learning about the enterprise-class open source CFML engines Railo and Open BlueDragon, powerful development frameworks like ColdSpring and Mach-II, and the sophisticated Mura Content Management System. All culminating in a better understanding of how to promote this elegant and powerful language as an accessible and uniquely well-suited platform for open government and civic hacktivism.
"This isn't one of those expensive 'cruise-ship' conferences where a developer can get lost for days wandering between sessions," explains a representative from the all-volunteer OpenCF Summit planning committee.
OpenCF Summit is deliberately built around a single session track for a more intense, intimate and collaborative learning experience, with plenty of opportunities to share through Lightning Talks, Birds-of-a-Feather sessions and Unconference space. Speakers are also enlisted from other communities, like Philip Kaplan or GovFresh's Public Servant of the Year Matthew Esquibel, in an effort to help cross-pollinate ideas, techniques, and technologies.
This year, many attendees also worked together in the conference Hackfest, to build Enlist, a web application to manage volunteers and their efforts at community and civic events—as a part of Code for America's Code Across America week.
Attendees had this to say...
As a less experienced developer, that Hackfest was an awesome learning experience! It exposed me to best practices in CFML, application architecture, front-end optimizations, and how to leverage some of the great open source libraries out there like jQuery and Twitter Bootstrap—it was a brilliant opportunity to learn not by reading or watching webinars, but by rolling up my sleeves and doing!

ColdFusion's gotten a bit of a bad rap, of late. Ten years ago, it was the hot language, because it's tag-based syntax was so easy to learn, but you could do such powerful things with databases and mail and gluing an enterprise together in general. But ColdFusion has had trouble keeping up with free alternatives like PHP and RoR [Ruby on Rails]. I've never met anyone who didn't love CFML—it's just hard to justify paying for these days. This conference is all about raising awareness of free and open source alternatives now to Adobe's ColdFusion server, that ColdFusion has been all Java for years, and that it enjoys sophisticated tooling and frameworks and a user community well known to be as friendly and energetic as any out there.
Community leaders have also launched the Open Cold Fusion Markup Language Foundation to carry on the torch—to increase awareness and adoption of open source CFML solutions via advocacy and education, to provide support to select open source CFML projects, and to promote growth and development of the CFML language and related technologies.
Check out MuraCon 2012, October 10-12, 2012 in Washington, D.C. Also, there are plans in the works for a third OpenCF Summit back in Dallas, TX next spring.
Interested in Gov 2.0, programming, Open Source, Evolution, Daniel Dennett, Global Warming, LFC, Hungary.

This work is licensed under a Creative Commons Attribution-Share Alike 3.0 Unported License.