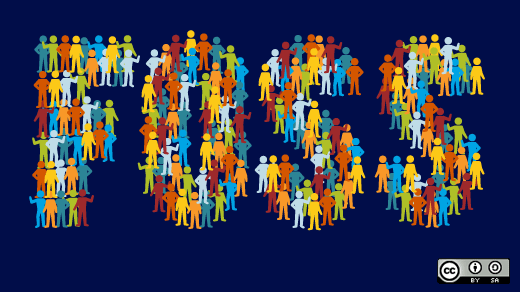 In 2002, the GSyC/LibreSoft research group at the Universidad Rey Juan Carlos successfully surveyed a broad swath of over 2500 respondents (mostly developers) from open source and free software communities. They have long been researching and collaborating with Free and Libre Open Source Software (FLOSS or FOSS) organizations and groups and are back again to recreate the survey with the goal of assessing where the community stands today after over ten years of evolution and innovation.
This year, the Libresoft research group encourages anyone involved in a FLOSS project (not only developers) to participate in the survey.
As open source and free software communities have changed and grown to to be more diverse—in project types as well as to include people of various skillsets and backgrounds—a survey to reflect today's community must include all of these unique responsibilities and contributions to open source and free software projects.
Take the survey here (only 10-15 minutes)! Then, pass it on to friends and colleagues. It closes on November 29, 2013.
Jen leads a team of community managers for the Digital Communities team at Red Hat. She lives in Raleigh with her husband and daughters, June and Jewel.

This work is licensed under a Creative Commons Attribution-Share Alike 3.0 Unported License.