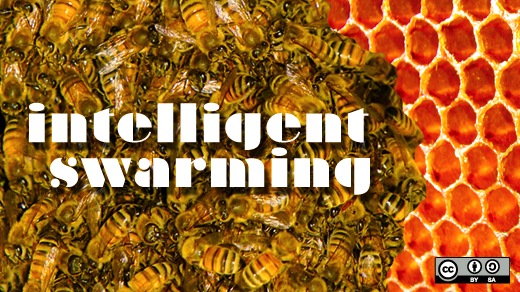 In an overnight, grassroots movement, the open source platform Drupal has made an impact in Oklahoma. A group of more than 70 volunteer code sprinters—made up of developers, designers, and sys admins—congregated late Tuesday night at DrupalCon in Portland to create help4ok.org.
The initial movement came on Tuesday afternoon, when Matthew Harmon, FEMA Web Manager, entered several DrupalCon sessions to make an announcement of his intent. Matthew, along with several others, set out with the goal to create an information hub for victims in Moore, OK where 24 people were killed and more than 1,000 homes were damaged or destroyed when the massive tornado swept through Moore and other Oklahoma City suburbs.
As residents are still in the midst of quite literally, picking up the pieces, web activists nearly 2000 miles away were burning the midnight oil. In less than the 24 hours it took to create, the small site with profound implications has been playing an active role in support of disaster relief efforts for tornado victims in Oklahoma. 
Throughout the accelerated project, DrupalCon attendees worked closely with FEMA representatives (a site also built on Drupal), trading in a night's sleep for something much larger than themselves. The original goal was to "develop a Craigslist-style page that allows people to request and to offer housing for victims, families of victims, emergency aid professionals, such as firefighters, EMTs, and disaster relief coordinators. The hotels were all full."
Employing a 4-panel layout, Help4ok connects residents with emergency transportation and housing. Accommodations may even be made for pets. Community outreach from internal and surrounding townships has been magnanimous, with one Samaritan stating, "If you have a horse that needs a place, bring it too."
By leveraging the power of the web and integrating it with a strong community, resources are a few coordinated touches away. Intuitively, the site is also built with mobile in mind, boasting a characteristically minimalist approach. Help4ok.org has quickly started to accumulate dedicated followers on Facebook, Twitter, and Tumblr.
This week's effort from coders will be updated and optimized pending additional information from FEMA and the General Services Administration.
DrupalCon ended Friday, but Help4ok will continue to have a big impact even as attendees begin to shuffle back home. Drupal continues to serve as a prime example of how an open source platform with a strong community backing can reach unparalleled heights. The stalwart talent and energy from attendees at DrupalCon is beyond astounding.
Check out some footage of the process:


Mike is an editor at WebCommune - a Drupal Development & Design firm based in NYC. As evangelists, Mike & the team at WebCommune love educating clients on the benefits of this platform and how it can solve their business problems. For more info, including WebCommune's portfolio, client base and further details on Drupal services, visit their website.

This work is licensed under a Creative Commons Attribution-Share Alike 3.0 Unported License.