Open gaming roundup: November 17 - 21, 2014
Pie Noon by Google, Super Smash Bros on your TI-83, and more
Subscribe now
Get the highlights in your inbox every week.
Open gaming roundup
Week of November 15 - 21, 2014
Hello, open gaming fans! In this week's edition, we take a look at Google's release of open source Pie Noon, an update of the Steam Client, Super Smash Bros on calculaters, and more!
Google releases free and open source game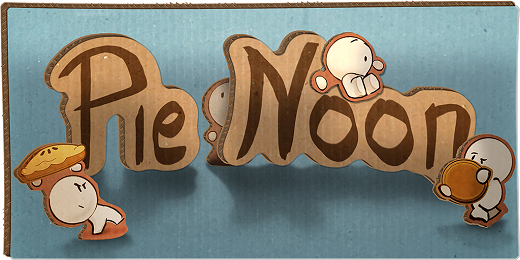 Google released the free and open source game Pie Noon to the Google Play Store in order to highlight multiplayer-gaming for the Nexus Player, an Android TV device. Get the source code on GitHub. Pie Noon is a simple game that you should try and share with a kid. Gamers are encouraged to discover the game's code and learn how to implement the libraries and tools.
Major fixes in automatic update for Steam client
At Linux Game News, check out a major Steam update. It brings a lot of fixes, the most important ones being the improved player-to-player connections and cloud synchronization. A ton of other fixes come with the update, like added support for playback of full screen HTML5 videos in the web browser, un-stickiness at the downloads page, and being able to add free games. As the official announcement says, your Steam client will be updated automatically.
Play Super Smash Bros on your calculator
You can't get any geekier than this! Read this how-to for getting Super Smash Bros on your 'old' Texas Instruments TI-83 or TI-84 calculator. Hayleia did a remake of the game, and the best part of it is that it's open source, licensed under Creative Commons 2.0 BY-SA. Originally developed for Z80 calculators, there will be a release for the Wii U this week. Download the game here.
New games out for Linux
TinyKeep Dungeon Crawler was released for Linux a few days ago. As a player, "you will embrace the role of a hopeless prisoner held deep in a forgotten dungeon who one day wakes up to find themselves mysteriously released." More details on Gaming on Linux.
Civilization: Beyond Earth might be coming to Linux soon. As we can read on the GameAgent blog, Aspy Media is close to a release date for the Mac version. With a gap of 2-3 weeks, for the Linux version to release.