Open gaming roundup, week of November 29 - December 6, 2014
Valve and Steam broadcasting, Dolphin emulator, and more
Subscribe now
Get the highlights in your inbox every week.
Hello, open gaming fans! In this week's edition, we take a look at Steam Broadcasting beta, the open source Dolphin emulator, QEMU's advent calendar, and game releases for Linux.
Open source and Linux games roundup
Week of November 29 - December 6, 2014
Valve takes on Twitch with Steam Broadcasting
Valve announces a beta version of Steam Boradcasting, a tool to stream your games so your friends can watch you play live. Linux Games News explains how to enable it: "When you see a friend is in a game, either from their profile or your Friends List, you'll see a button that says watch game. Click it and voila!" The new feature comes with privacy settings, so you can control who can watch your game stream. More on Steam Broadcasting can be found on the SteamCommunity.com.
Steady improvements to Dolphin emulator
Updates are being made to the Dolphin Emulator, an open source gaming emulator for PCs to run Nintendo GameCube and Wii games. The emulator is licensed under GPL2. One major improvement has been to the computer performance. Dolphin also hopes to operate on Android; see a detailed report on this in their November Progress Report.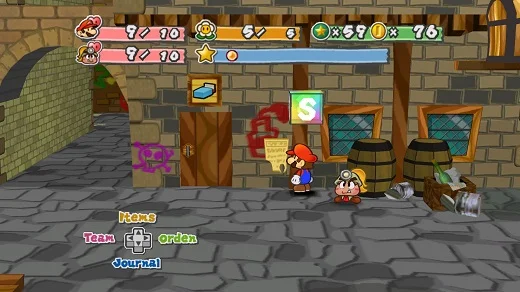 An amazing QEMU disk image every day!
QEMU is a generic and open source machine emulator and virtualizer. It's contributors started an advent calendar, releasing a disk image for the emulator everyday until Christmas, on December 25. I spotted the nostalgic game Commander Keen on one of the disk images! QEMU is available for Linux and other platforms.
New games out for Linux
SteamWorld Heist is scheduled for release on Linux, through Steam. Heist is a turn-based strategy game and follows up on the SteamWorld: Dig mining-themed action game.
Distance, an arcade, racing game, is coming to Linux on December 9th! With a Tron-like racer, use boost, wings, and jump mechanics to avoid obstacles that the city throws at you.
Chaos Reborn will hit early access next week on December 9, through Steam. Chaos Reborn is a follow-up on the 1985 ZX Spectrum strategy title Chaos: The Battle of Wizards. In Chaos Reborn, players control a wizard who casts spells to summon creatures, in this last-wizard-standing multiplayer, battle arena. See the trailer of Chaos Reborn.
For more news on game releases for Linux, check out my favorite source.