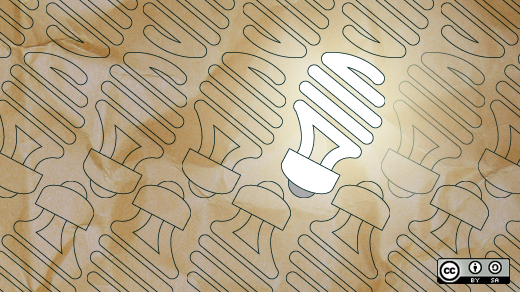 Univention presents their annual Graduate Prize for dissertations dealing with applicable and in ­demand open source solutions. The winner of the Univention Graduate Prize will receive $2,500 USD. Univention is a leading supplier of open source products for the operation and management of IT infrastructures.
In 2008, Univention decided to create an annual prize to encourage students from a wide range of backgrounds to investigate a variety of aspects of open source software. Since then, submissions from students have been on information technology, the humanities, and social sciences. And, dissertations have dealt with applicable and in ­demand open source solutions.
We have seen the diversity range from intelligent navigation systems to open source software that improves the security of wireless routers. A humanities dissertation presented incentive mechanisms for developers to create free open source solutions, while another analyzed functioning open source development models compared to that of conventional software. "We are delighted to open up entries to the Univention Graduate Prize competition and we celebrate young programmers from around the world whose talent advances the development of open source software," said Peter Ganten, CEO of Univention. "We typically receive 30+ submissions each year and we expect submissions for the 2015 Prize to be as unique, unexpected and deserving as they have been in the past several years."
Masters and bachelor graduates can submit university dissertations until the deadline of March 22, 2015 via e­mail to absolventenpreis(at)univention.de.
The dissertations must be written in German or English and have been assessed in 2013, 2014. In addition to the complete dissertation, graduates must submit their CV in table form, an abstract of the text, proof that the work has been assessed, and that the course of study has been completed. Open source licenses used must be identified, if applicable.
The winner of the Univention Graduate Prize will receive $2,500 USD, second place will receive $1,250 USD, and third place will receive $750 USD. The prize winners will be selected by an independent jury comprised of renowned open source experts Oliver Diedrich (Editor­-in­-Chief of Heise Open and head of the Linux / Open Source resort), Jan Kleinert (Editor­-in­-Chief of Linux­ Magazine), Thomas Uhl (Founder of the "Deutsche Wolke" initiative), Heinrich Vaske (Editor­-in­-Chief of Computerwoche), and Hans ­Joachim Baader (Co-Editor of the new portal, pro­-linux.de).
Maren Abatielos works in the marketing department of Univention, an open source software vendor. She is responsible for content marketing including social media. She's got an international BA in business studies and joined Univention because she loves the company's philosophy and open source products. She's spent most of her career in software and web service companies.

This work is licensed under a Creative Commons Attribution-Share Alike 4.0 International License.