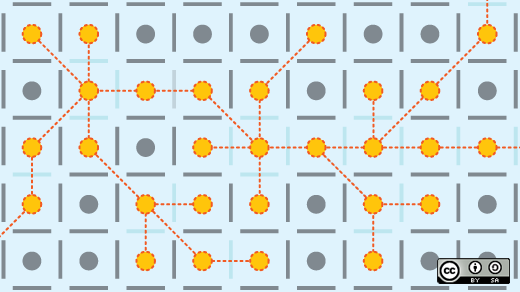 Leslie Hawthorn is the new community manager at Elastic Search, an open source real time data and analytics company, and a member of the program committee for the Grace Hopper conference that is held each year to increase "visibility for the contributions of women to computing."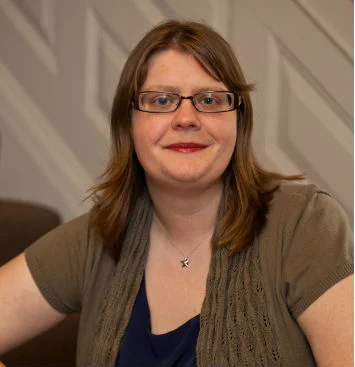 Last year the conference celebrated 13 years of bringing together women technologists and welcomed more than 4,750 attendees from 53 different countries, and 350 companies, from around the world. This year, the Grace Hopper conference will be held October 8 - 11 at The Phoenix Convention Center in Arizona. A call for participation has been issued and will conclude on March 14.

I chatted with Leslie last year around this time about the conference, so I caught up with her again to ask how things are going. She was as exuberant as ever about the impact the conference is having on women getting into, staying in, and excelling in technology as well as in open source. In this interview, she tells me more about an event called Open Source Day she's helped put together, and its growing popularity at the conference.
Jen Wike: Leslie, you talked with me a little bit over a year ago in December 2012 about the Grace Hopper conference. This year, for the Opensource.com Women in Open Source Week, I wanted to catch up with you again and talk about Open Source Day at the Grace Hopper conference.
How did this special day came about, and how are you involved?
Leslie Hawthorn: Great to talk with you, Jen. So, Grace Hopper's Open Source Day actually started several years ago, back in 2010. A group of us got together at the conference and we were talking about how much we loved the idea of Grace Hopper creating a conference and community specifically focused on technical women. At the same time we didn't see many offerings in the program related to open source software.
All of us were discussing the growing importance of participating in open source projects, and we thought that this was something that we would love to bring to the conference and share with our fellow attendees. We realized how important it is to help our fellow attendees learn about what open source software is, what open source development is all about, and to have the opportunity to collaborate together to create open source code.
In 2011, we actually scheduled our very first Grace Hopper Open Source Day, which was a full day of people coming together in small groups collaborating to work on a variety of open source software projects that had a social good focus. Folks from the Sahana Software Foundation participated; they develop disaster preparedness strategies and manage a platform to help people who are the victims of natural disasters. They also provide help to the non-governmental organizations who are taking care of those people.
During Grace Hopper 2013 on Open Source Day, we worked on more than 10 open source projects and had more than 250 attendees. Experienced women in tech were there to help teach other women how to do programming for their particular project or to work with them in a mentorship capacity. Each year we find that we fill up in terms of the number of attendees we can handle for the event! And then we have a waiting list. So, if this sounds like something you are excited about doing or you are interested in participating in, sign up for Open Source Day sooner rather than later to make sure that you get a spot.
Jen Wike: When is a good time for people to sign up?
Leslie Hawthorn: Sign up should be up in the next couple of months. They just announced the schedule for Grace Hopper 2014, and the Open Source Day event is organized by a group of volunteers who get together and begin planning slightly after the conference is announced. Keep an eye on the website, and I will also let you know too, so you can help get the word out.
Jen Wike: Yes, we'll share that with our community on Twitter and Facebook!
Tell us about some amazing stories that have come out of the Open Source Day events so far.
Leslie Hawthorn: Absolutely. One of my favorites comes from Open Source Day last year. In typical fashion, we were all getting together and working on some information for one of the participating projects and, of course, something needed to be debugged. Then, something else needed to be debugged.
It turned into a group of five of our mentors sitting around a table with new members to the event, all working to debug this issue. It was such a great experience, because we were able to make progress with these women who were all new to open source and very early on in their careers as developers. These were women who were in their first or second year of an undergraduate degree. Before that day have gotten started, we talked about what they were expecting and what projects they were interested in participating in, and each one of them expressed a certain amount of intimidation because they had just gotten started at the university or they had never worked on open source software before. They thought maybe they weren't as well prepared as they wanted to be.
But, the big goal with Open Source Day is not just to get code written, which is always wonderful, but it's really more about an opportunity to get technical women together and work collaborately on a coding project while also learning about what open source software is. So, I reminded all of the attendees of that, then we all smiled and said that's great, rolled up our sleeves, and got to work.
Jen Wike: Tell us a little more about your specific role with the conference.
Leslie Hawthorn: I often participated on site as a mentor, kind of orienting folks. Now I am doing marketing and public relations from the perspective of getting information on social media, writing for the press, and getting in contact with reporters or other folks who are interested in learning more about Open Source Day. This is for a two-fold purpose. One, to raise awareness of Grace Hopper's Open Source Day among the attendees so that they realize that this is an event that they can come to. And, also to raise awareness in the general media for people who are interested in my writing about women in technology because there are many reporters who are focused on the Grace Hopper conference for just that reason. I help make them aware of and talk about some of the topics around women in open source technology and the importance of open source software.
Jen Wike: You're on the front lines of what it takes to get more women in to open source. Do you feel that most women are getting into programming and computing without familiarity with open source?
Leslie Hawthorn: I do think that in general women are getting into programming without learning about open source. If we look at the mixture of women working as programmers in the overall industry, we we see that ratio is approximately 25% women. So, one in four programmers are women, that's great. If we look at the open source world, depending on which set of academic studies you look at, we see participation between 2% and 8% women; that is substantially less than what we see in the industry.
I think that there are many women who are doing technical work but not the open source way, because it's not required for their job or they simply never thought about it. And then, if you look at women who are just getting started in their programming careers, a lot of folks are extremely intimidated by the idea of open source software because they were warned about it, and because if you compare yourself to the creator of Linux, Linus Torvalds, you're standard and expectation for yourself is going to be too high for entry.
Jen Wike: If women could get beyond that intimidation, do you think they would find open source projects more appealing than proprietary software projects, in general?
Leslie Hawthorn: I think that what's interesting to me, is that there are so many different open source projects that are specifically focused on humanitarian efforts or on making the world a better place by eliminating the suffering of other people.
Humanitarian efforts are where I focus a lot of my time. I've strived to show people that this is software were there is opportunity to make a positive difference in the world, through volunteer work of all kinds and through contributions to code.
What I've seen time and time again throughout my career when talking to women developers, not just open source developers but developers in general, is that working on open source projects also helps them build their portfolios and resumes. These women are also very focused on making sure that what they create is incredibly useful to people. They want to make something they know would make the world a better place or that they know that their family or friends could use.
Open source software provides an immediate connection to the work.
Jen Wike: In the media lately, we've seen a lot of questions arise around getting girls into computer science. How do we reach them? How do we talk to them? Is there a creative aspect to the work that is missing or not well-represented?
Leslie Hawthorn: I think one of the reasons we see less interest on the part of young women in computer science is the fact that as a society when I say to you: "A scientist walked down the street to buy a chemistry set...", what picture do you get in your head? Most likely one of an older man with white hair that looks very dignified, wearing a lab coat. Our cultural influences are the foundation on which we think about who programs. Who is a computer scientist? You might think of Linux Torvalds but not Grace Hopper.
When kids are young, we tend to think that building things is something boys do and caring for people is something girls do. We reinforce those ideas from the start. I think we want more of a mix and to allow girls and boys to do whatever they like. I think we strive to make building things really exciting for everybody and not a gender-specific activity.
I grew up playing with legos. It was a blast creating a new world and tampering with it—breaking it apart and rebuilding it and getting something new each time. If we want to see young women get excited about technical stuff, we need to give them that same platform and that same permission to want to explore things and see exactly what it is they can create. This starts at home and at school.
Jen Wike: The Maker movement is really picking up speed and we are seeing more open hardware projects and companies start up and find some success. Do you feel like the Maker and DIY movement is a path to giving more people, women especially, that permission you talk about—to tinker with and pull things apart?
Leslie Hawthorn: Absolutely. I watch some of my friends who are moms and dads, and it's very important to them to make sure they are nurturing their daughters to have a sense of wonder with the world; to experiment and tinker and play. I think the traditional way to raise a girl is to urge them not to be lazy, not to make a mess, and not to break anything. But that mentality is about bringing order to chaos. We should be creating order from chaos, or even, we should be creating chaos for the sake of seeing chaos grow into something new and beautiful.
Look at 3D printing. The idea there is that in order to do prototyping for something that's really exciting, we can make it and give to our friends so they can test it out. If it doesn't work the first 500 times, we can toss it and start again until we make something that is convincing and appealing because we're dealing with some plastic filament.
Jen Wike: Leslie, thank you so much for chatting with me today. Your advice and perspective is invaluable and I appreciate you sharing with us during our first Women in Open Source week at Opensource.com.
Leslie Hawthorn: Thanks, Jen!
---
View the complete collection of Women in Open Source Week articles.
Jen leads a team of community managers for the Digital Communities team at Red Hat. She lives in Raleigh with her husband and daughters, June and Jewel.

This work is licensed under a Creative Commons Attribution-Share Alike 3.0 Unported License.