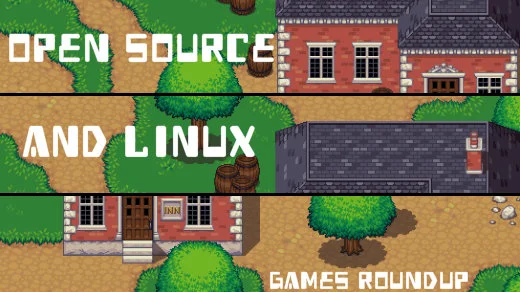 Hello, open gaming fans! In this week's edition, we take a look at the future of the Steam Machine, a new twist on classic board game Scrabble, and Linux titles Nosgoth and Pillars of Eternity!
Open gaming roundup
Week of January 10 - 17, 2015
Steam Machines to launch in 2015?
That's the big question Sean Hollister raises in his article on Gizmodo. At CES 2014, Valve introduced this new gaming PC with gamepad. What has happened since? SteamOS itself is still under development, and right now there are 874 confirmed titles available to play.
According to Softpedia, which refers to a report by NotOperator, Valve will release its Steam Machine, SteamOS, and Steam controller at Game Developer Conference 2015 in March. Valve will release specifications and a controller, and third-party companies like Alienware will build the actual hardware to run SteamOS.
Will we get this Linux-based gaming PC in our living rooms soon?
A new take on classic board game Scrabble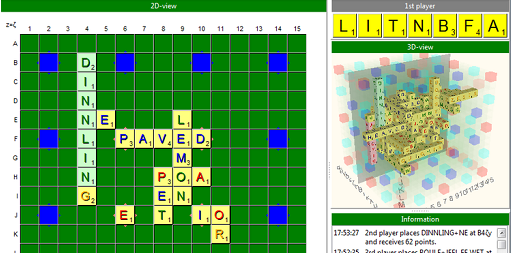 In a welcome change to the Steam and Linux games we look at each week, Betanews.com looked at Scrabble3D. It's based on Scrabble, a classic board game that first appeared in 1938.
Scrabble3D is open source, based on a GPLv3 license. You can play against the computer, against players on your local network, or connect to a game server online. The real fun in this game is that you can create words in three directions instead of just two. The game runs on Windows, Mac, and Linux. You can download the game and find documentation at http://scrabble.sourceforge.net/. Have fun playing this classic!
Nosgoth open beta begins next week, as it arrives on Steam
GameNGuide wrote about Square Enix announcing the start of NosGoth open beta for next week. The free-to-play, team-based, action/horror game has been in private beta for some time, but by January 21 you'll be able join the game. Sign up here.
GameNGuide writes: "Nosgoth is an asymmetrical multiplayer actioner that puts you in the middle of a desperate war between vampires and humans. The game, in fact, is set in the same universe as the beloved Legacy of Kain series."
Classic RPG Pillars of Eternity release date announced
Both Linux Game News and Gaming on Linux mentioned Pillars of Eternity this week. Its release date is set for March 26. Gaming on Linux confirmed a same-day Linux release with Paradox Interactive. In this RPG, the hero gets into epic exploration of Baldur's Gate, intense combat and dungeon diving of Icewind Dale, and lots more gaming fun.
Other gaming news

This work is licensed under a Creative Commons Attribution-Share Alike 4.0 International License.