Hello, open gaming fans! In this week's edition, we take a look at HabitRPG to gamify your to-do list, new support for OUYA, new Linux games, and more!
Open source and Linux games: January 24 - 30, 2015
Gamify your to-do list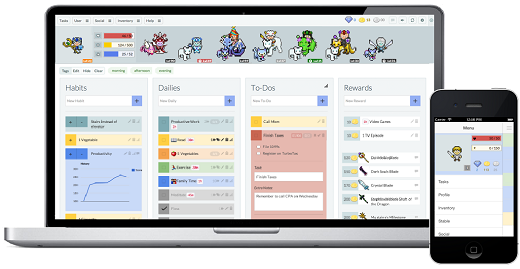 At Lifehacker, Andy Orin has an interesting story: approach your life like a video game, where tasks are monsters, and your daily goals are quests. That's what you can do with HabitRPG, a community designed as a role playing game to transform your to-do list.
In this interview with the founders of HabitRPG, Andy covers how they came up with the idea up through their launch. How does HabitRPG handle user requests? Through the open source community of course; the users code the features they want, from small CSS changes to complete versions of HabitRPG.
For a full list of features, check out the HabitRPG website. See the code on GitHub.
OUYA announces new support: Unreal Engine 4 and Alibaba
OUYA announced this week that is has support for Unreal Engine 4 on the OUYA console. This fork of Unreal Editor has built-in support for the OUYA SDK, documented examples, and modifications to Tappy Chicken, for example. The next features include community content.
Check out the UE4 documentation to learn more about this fork. You will need an Unreal Engine subscription a GitHub account to get access to the OUYA fork.
In other OUYA news, the Chinese e-commerce giant Alibaba has invested $10 million in OUYA, according to the Wall Street Journal. "The investment could help Ouya find new life in China, a market where gaming is primed for growth."
Impressive graphics on The Witcher 3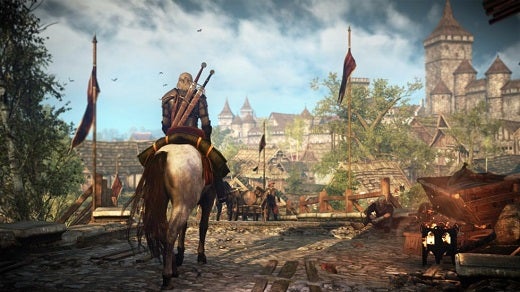 Linux Game News reviewed The Witcher 3, a beautiful beta of a very rough world. (CD Projekt Red released The Witcher 2 nearly four years ago.) "Everything in the game design-wise is hand-crafted," explains Senior Level Designer Peter Gelenscer. "Almost to the placement of the very last pebble. Everything has been shaped by hand."
Want to see for yourself? Head over to their website!
Grim Fandango Remastered on Steam
Grim Fandango is a remastered version of the 1998 classic adventure and is now available on Steam for Linux.
Gravity Ghost released for Linux
Ivy Games' Gravity Ghost has been released on Steam for Linux this week.
Gravity Ghost is a peaceful gravity hopper: Run, jump, and orbit your way through a handpainted galaxy. Join Iona the ghost as she searches for her lost best friend, the ghost fox. Explore a shattered galaxy and rescue its survivors, armed with powerups and mysterious terraforming powers. Meet the 7 magical guardians and best their challenges. There's no killing, no dying, no way to fail. Just hours of blissing out to buttery-smooth gravity goodness.
For more gaming news, and releases, check out my favorite source linuxgamenews.com.

This work is licensed under a Creative Commons Attribution-Share Alike 4.0 International License.