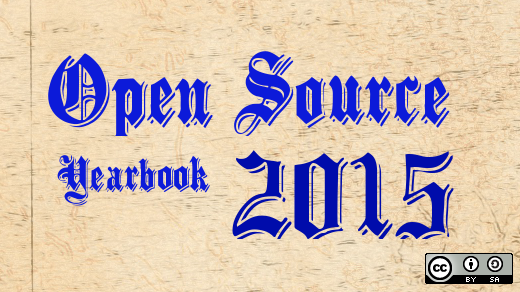 The pool of people participating in open source communities still lacks diversity, but the good news is that many people, projects, and organizations are working to improve it. I've collected a few highlights from 2015 efforts to increase diversity in open source communities. Which 2015 diversity in open source stories would you add to the list? Let us know in the comments.
Outreachy grows its diversity internship program
Outreachy, a member project of Software Freedom Conservancy, expanded its internship program to be open to people of color underrepresented in tech in the U.S. The program has been a great success in providing paid remote internships in free and open source organizations for women, trans men, and genderqueer people across the globe.
The expansion was driven by demographic data collected and released by leading U.S. tech companies, which verified a lack of racial and ethnic diversity among employees in technical roles in comparison to U.S. population demographics. Outreachy organizers have observed the same disparity of demographic representation in free and open source communities and conferences, and they hope to create more opportunities for other underrepresented groups in the future.
Minority opportunities in open source
Richard Tapia Celebration of Diversity in Computing, a conference aimed at providing a supportive networking environment for underrepresented groups across the broad range of computing and information technology, hosted a panel called "Opportunities in open source" that introduced many students to free and open source software licenses, discussed barriers and accessibility within free and open source projects, and shed light on paid internships and jobs in free and open source software.
Grace Hopper Celebration of Women in Computing embraces open source
Grace Hopper Celebration of Women in Computing, the world's largest gathering of women technologists, hosted an Open Source Day. Attendees interested in helping free and open source organizations such, as OpenStack, Mozilla, Cloudera, and OpenHatch, had a chance to contribute. The track included numerous presentations and panels on security, humanitarian efforts, open hardware, infrastructure, and more by women working in free and open source software. The event helped teach beginners about decentralization, software licenses, and the open source philosophy.
Ada Initiative ends, but its work continues
The Ada Initiative, which supported women in open technology and culture through unconferences, workshops, and more, announced its shutdown this year. As an effort to preserve and continue the work started by the organization, the Ada Initiative published an AdaCamp toolkit and Imposter Syndrome training under a Creative Commons Attribution ShareAlike license, making them freely available for use by anyone.
Defining a diverse community
Sarah Sharp, open graphics developer at Intel and former Linux Kernel developer, created a step-by-step breakdown of a diverse community. In it she mentions how a good open source community includes a good code of conduct, has ways of handling burnout, values non-technical skills, and has mentorship programs. It's a great place to start when trying to learn about diversity in open source communities.
OpenStack gets a diversity working group
The OpenStack Foundation's board of directors supported a diversity working group. The group will sponsor and create programs to encourage diversity by identifying and removing barriers to joining and contributing to the OpenStack community. The group already started to target gender and geographic diversity and is planning on expanding the OpenStack code of conduct.
Red Hat presents its first Women in Open Source Awards
Red Hat Women in Open Source Awards celebrate women who are already contributing to open source and shine a light on them as role models for others. The awards have two categories: "community" for professionals and "academic" for students. Red Hat judges reviewed more than 100 community-submitted nominations and selected five finalists in each category. The open source community then voted on the winners. The winners were Sarah Sharp, an open graphics developer at Intel, and Kesha Shah, who contributed to Systers and BRL-CAD through Google Summer of Code. Both Sarah and Kesha have done extensive mentoring in the community. 
Cindy Pallares enjoys helping contributors get started on open source and making things with open source hardware.

This work is licensed under a Creative Commons Attribution-Share Alike 4.0 International License.