Hello, open gaming fans! In this week's edition, we take a look at the GCW-ZERO handheld console, first anti-cheat open hardware device, and more.
Open gaming roundup: March 15 - 21, 2015
Handheld console: GCW-ZERO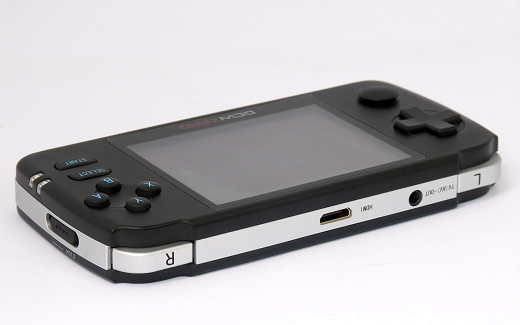 Check out this interesting review of the Game Consoles Worldwide (GCW) Zero. This handheld console is built around a Ingenic 1Ghz MIPS processor, and is powerful enough to run classic PC games and emulate the game consoles we grew up with. It has great specs, runs on OpenDingux (Linux 3.x), has a 3.5 inch LCD, 16Gb storage, accelerometer and vibration motors, and Wi-Fi.
On the GCW ZERO website, there are some great old-school games and emulators; Gameboy is one. The site also provides information and tools for developing your own game. Helpful information can also be found on their wiki and forum.
First anti-cheat open hardware device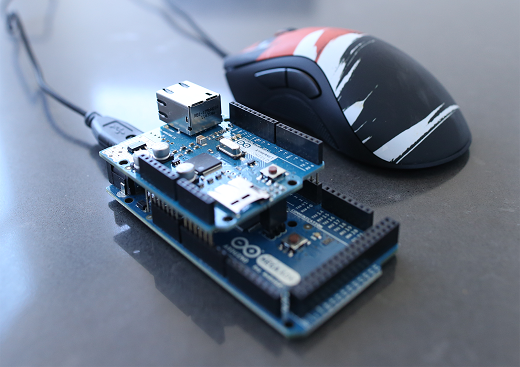 What if you are having a LAN-party, or an online gaming event, and you wanted to prevent cheating from happening? Sure, there are software solutions, but now there's something new. The world's first, open hardware based, anti-cheat device called GAME:REF. Builder David Titarenco based it on the open hardware board Arduino, and it work by comparing the raw controller inputs to the game behavior. If the two don't match, the player is cheating.
The goal of this device is to protect online gamers, local competitions, keep cheaters out, and work with developers. It's coming to Kickstarter soon, and you can sign up to be a beta tester.
Open Board Game framework (license is 3DPL)
Have you ever wanted to create your own board game? Now you can with the Open Board Game framework. The Open Board Game simplifies building your own board game, by using the latest in 3D printing and hacker electronics technology. "Open Board Games is essentially a framework which allows the simple creation of board games joined with a community site which allows sharing those creations with the world." Samples of board game figures and more, are available for download, and these design files are licensed as 3DPL.
In an article at 3Dprint.com, Bryan Salt, founder and CEO of Thinker Thing says:
We've been making games for 25 years and been developing for 3D printing for the last three. We're passionate about gaming and we wanted to revolution the way board games are produced, new technology allows us to do just that.
Borderlands: The Pre-Sequel Claptastic Voyage coming March 24
As we can read on Linux Game News, Borderlands: The Pre-Sequel Claptastic Voyage and Ultimate Vault Hunter Upgrade Pack 2 are coming to Linux on March 24. This downloadable add-on is said to have tons of new content, new gear, and new environments.
In Claptastic Voyage, Handsome Jack has found something ludicrously powerful within Claptrap's mind. Never one to turn down a chance at more power, Handsome Jack digitizes the vault hunters and sends them inside! Their goal is simple: find the mysterious "H-Source" code and get out of Claptrap's consciousness without going completely insane. These anti-heroes will have to deal with Claptrap's personal insecurities, his malware, and digital representations of his crushing loneliness!
More news on the Gearbox blog.
Warlocks action RPG hits Steam Early Access
After a successful Kickstarter campaign, the action RPG Warlocks has been released on Steam Early Access. This platformer "allows you to slay monsters, explore multiple dimensions, collect loot, in single-player story mode, with friends in local and multi co-op or PvP."

This work is licensed under a Creative Commons Attribution-Share Alike 4.0 International License.