Open gaming roundup: April 12-18, 2015
Building a game engine, a twist on classic arcade games, and more gaming news
Subscribe now
Get the highlights in your inbox every week.
Hello, open gaming fans! In this week's edition, we take a look at the benefits of developing an open source game engine, a new release that combines three arcade classics, and more!
Open gaming roundup: April 11 - 18, 2015
Pacapong: Pong, Pac Man, and Space Invaders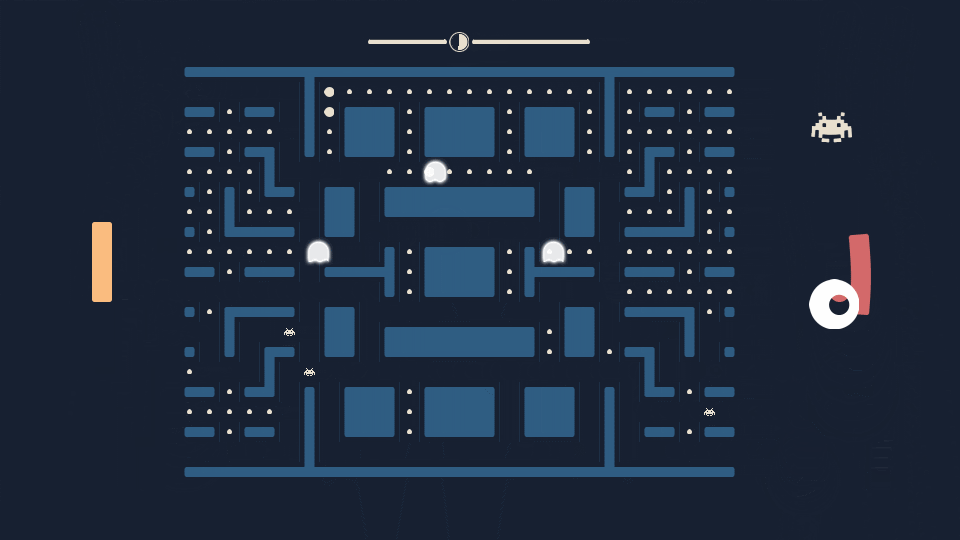 Titles like Pong, Pac Man, and Space Invaders are known classics amongst gamers. For the gaming competition mini Ludum Dare 58, developer kingPenguin combined all three titles in a game called Pacapong.
Two players, each controlling one bar, shoot Pac Man back and forth. The player who gets Pac Man to eat the most pellets wins. During the game, Pac Man can also eat tiny space invaders. For instructions and a download for Linux, check out the Pacapong site.
Why build your own open source game engine?
Is building your own open source game engine worth the effort? Develop's Will Freeman asked game developers from several studios.
Young Horses chose to use an open source rendering engine called Irrlicht and integrated PhysX. Programmer Kevin Geisler said the decision allowed the studio to minimize its upfront costs to $0.
Firedance Games lead developer Sean Lindskog said "... there's a massive educational value. Also, you aren't trapped in the 'sandbox' of how another company's engine is designed to work."
Read the full article to learn why developers build their own engines, why they stitch together open source middleware, and more.
Invisible, Inc. hits Steam May 12
Klei Entertainment announced a May 12 release date for the Linux version of Invisible, Inc. The release will bring an incredible amount of changes, including fully animated 3D cinematics and new agents, augments, game models, and more.
Take control of Invisible's agents in the field and infiltrate the world's most dangerous corporations. Stealth, precision, and teamwork are essential in high-stakes, high-profit missions, where every move may cost an agent their life.
Dark Angels expansion for Space Hulk: Ascension
Full Control, the makers of Space Hulk: Ascension, announced a third expansion titled Dark Angels. It will include 20 new story missions and 20 flash missions. With 25 hours of content, it brings incredible features and value to the turn-based strategy game.