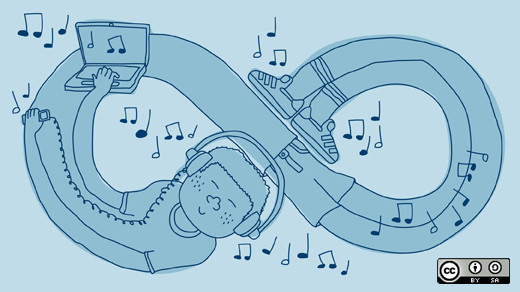 When I was young child, my family lived in New Delhi, India. My dad worked for UNICEF, and every summer our family would head up to the Himalayan mountains to escape New Delhi's scorching heat. At that higher altitude, in the cool mountain evenings, we'd gather around large bonfires with other expatriates, missionaries, and do-gooders. Assembled together in this way, we'd break out guitars and sing songs from the Civil Rights movement—occurring several thousand miles away. I was four years old at the time (in 1964), but I can remember it as if it were yesterday. Those uplifting, resonant songs seared happily into my mind.
What I learned as a young child is that every populist movement needs folk songs. Why? Songs raise people's awareness and consciousness. They also bind people together in common cause. They give people courage when faced with adversity. And they become topics of conversation, which also advances the cause.
The union movement, civil rights movement, women's movement, and other populist movements were strengthened by song. Maybe folk songs will help the open source movement, too.
In the past 10 years I've been trying to do my part. When Mozilla announced the Spread Firefox campaign, some friends and I recorded the song, I'd Like to Teach the World a Browser, and uploaded it to YouTube:
Around the same time I created this promotional video for Inkscape (the guitar playing in this video is mine):
Back when Ubuntu 7.10 was the hot thing, I recorded that classic American folk tune, Take Me Out to Ubuntu:
A more serious musical effort is the song When Freedom Comes to All, where I draw some parallels between the Civil Rights movement and the open source movement:
Back on a lighter note, the Firefox Phone Song has a catchy melody, which I hope may nudge Firefox Phone to have wider acceptance:
Recently I composed and recorded the song Open Source is Yours and Mine, which alludes to Woody Guthrie's This Land is Your Land, with a touch of wacky Monty Python-style humor thrown in:
You might recognize the melody in this song from the traditional American ballad Banks of the Ohio, sung here by Olivia Newton John:
I shot this music video using a Flip Mini HD camcorder that I bought on eBay for $30. The violin music track in that video was added by my computer pal Chris Price, in England, who used Audacity to mix his violin track with my guitar/vocals track. He then sent me the mixed track as a file attachment, which I was able to easily add to the original video. Ain't open source grand? Collaborating musically across the wide ocean. Open source is yours and mine. Indeed, it is.
So if you have a musical bent, try composing an open source folk song. It's fine to be silly, too. Surprise us with what you make. Share your story and your song(s) right here on Opensource.com
If you compose the right song, you'll move the open source movement forward. School children may sing your song from coast to coast. Uhm, that might not happen too much with my own songs, but it could well happen for YOUR song.
Phil Shapiro has been an educator, teaching students from pre-school to graduate school for the past 35 years. He currently works at a public library in the Washington, DC area, helping youth and adults use 27 Linux stations.

This work is licensed under a Creative Commons Attribution-Share Alike 4.0 International License.