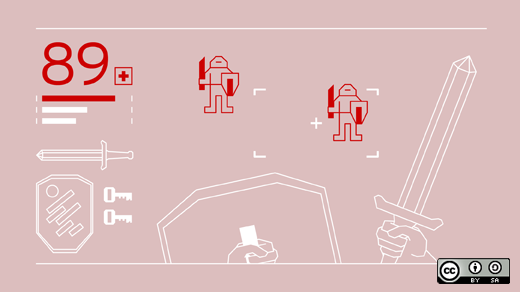 Writers, critics, and video gaming fans alike have spilled copious digital ink attempting to articulate what makes Shigesato Itoi's EarthBound (known in Japan as Mother 2, the sequel to 1989's Mother), so incredibly great.
Whatever it is—the game's rich soundtrack, its compelling story, its distinctive visual style, its quirky humor—it ensures that EarthBound still enjoys a passionate community's devotion more than 20 years after its 1995 North American release.
And thanks to one open source effort, that community has one more tool for professing its undying love of EarthBound.
Bill Eager is the author of EarthBound Text, an animated GIF generator that allows EarthBound devotees to make their own snippets of dialog in the game's iconic scrolling, pixelated text. Available for modification on GitHub—but online for everyday use at Eager's website—EarthBound Text acts as a vehicle for some of the most touching expressions of EarthBound fandom (Eager collects the best ones).
In this interview, Eager, a product engineer at Tumblr, discusses his contribution to the EarthBound community, his decision to open source it, and his favorite EarthBound moments.
Where did you find inspiration for EarthBound Text? What compelled you to make it?
I've been an avid user of Tumblr for quite some time now, and fortunate enough to be an engineer there for the past three years. I'm personally drawn to the content and creators on the network, and their inspiring work sparks my own creativity. There are a variety of cute, retro GIFs of text on Tumblr that really resonate within the community, and I wanted to bring my own version of that to life.
The EarthBound community on Tumblr is especially prolific, and I've found many blogs producing great EarthBound-themed content. One blog in particular, machpizza.tumblr.com, conveys pithy, heartwarming quotes and scenes directly from the game. Building on that cute relatability, I wanted to create an easy way to represent any dialog from the game as a GIF.
Why focus on the game's dialog system specifically? What drew you to it?
The dialog in EarthBound has always been one of the most charming aspects of the game. Marcus Lindblom, who translated EarthBound to English, did a masterful job preserving Shigesato Itoi's wit and levity for Western audiences. In addition, using the iconic typefaces and variety of colored "flavors" available in the game is an effortless, accessible way to express yourself in the game's aesthetic. You don't need to understand the characters or storyline to avail that charming EarthBound feeling.
Why did you choose to open source it?
I lose absolutely nothing by open sourcing it, and I gain absolutely nothing by keeping the source closed. My hope is that people will see the code and be inspired to create their own variations or new concepts. It's also very nice to have a global community that can help you improve your projects, suggest enhancements, and lend their expertise.
It's also a great way to build a portfolio. I tell any of my friends who want to get into programming to maintain their own open source repositories. Even if it's something small, putting your code out there can demonstrate your skill and competency better than a resume ever could.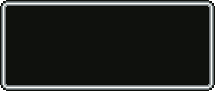 EarthBound itself is a game full of whimsy, wit, and lightheartedness. Creating something like EarthBound Text is a way to let that spirit live on in new words and new concepts. EarthBound is my favorite video game, and I want to celebrate it by sharing that immersive aesthetic with old and new fans alike. Keeping EarthBound Text free and open source is a way to preserve and promote that experience.
What open source components make EarthBound Text possible?
jQuery and Bootstrap definitely helped get EarthBound Text up to speed quickly. I'm grateful that tools like those are so readily available to shorten the time from concept to prototype.
The real magic component, however, is Johan Nordberg's gif.js. It's a very straightforward GIF encoder in JavaScript that works with images and canvas objects. Having all of the GIF processing happen on the client-side spares me from needing a backend system, and its use of Web Workers makes it faster for users to generate GIFs.
I'd love to have a more full-featured GIF encoder available for client-side web rendering. My dream would be a port of gifsicle in JavaScript, but it seems like the only way that dream will come true is if I write it myself. Stay tuned!
How has the EarthBound community reacted to the project? What's surprised you most about the ways people have used it?
The reaction to the project has been humbling in its overwhelming positivity. Giving EarthBound fans a way to create their own quotes from the game has driven a ton of energy into the community, and running the EarthBound Text blog has been a rewarding experience, as amazing new creations are submitted every day.
I've been most surprised at how many people are using the tool for dialog from other games, movies, and pop culture. Seeing a quote from "The Princess Bride" projected into the EarthBound universe evokes a feeling that's greater than the sum of its parts. I've also seen people use the tool to create personal messages to friends and lovers, which I never anticipated. Giving people I've never met a new way to communicate and connect fills me with joy.
Perhaps the most important question: What's your favorite EarthBound moment?
My favorite moment in EarthBound is actually the entire sequence after the final battle. The game gives you an opportunity to go back through every location and talk to people who give you new, more optimistic perspectives than before. Much like seeing the EarthBound community on the internet react to EarthBound Text, that long denouement lets you experience the positive effects of your endeavor in a touching way.
Bryan formerly managed the Open Organization section of Opensource.com, which features stories about the ways open values and principles are changing how we think about organizational culture and design. He's worked on Opensource.com since 2011. Find him online as semioticrobotic.

This work is licensed under a Creative Commons Attribution-Share Alike 4.0 International License.