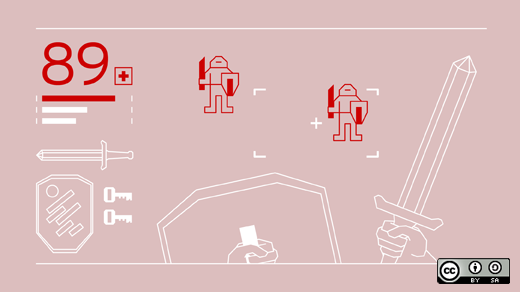 Hello, open gaming fans! In this week's edition we take a look at the release of Xcom 2, Elliot Quest, the Mesa graphics library, and more.
Open gaming roundup for week for February 6 - 12, 2016
Frozen Synapse 2 announced
The sequel to the popular Frozen Synapse, Frozen Synapse 2, was announced on February 10 by Mode 7 Games. Not much information has been released about the game so far, except for the inclusion of "open world tactics" as published on their website. This is particularly exciting given that this mechanic is moving away from the base gameplay of the original game.
Pick of the Week: Elliot Quest
Elliot Quest, developed by Ansimuz Games, originally released on the November 11, 2014 (and later for WiiU), follows the story of a cursed boy trying to find both his wife and a cure for his affliction. After a failed suicide attempt, Elliot discovers that the curse grants him immortality, but also slowly drives him insane, and eventually resulting with his transformation into a demon. The action/adventure sidescroller is often praised for it's beautiful art style and complex combination of exploration, problem-solving and action.
A DRM free copy of Elliot Quest is currently available at IndieGameStand for a minimum of $1, with the option to purchase above the average payment amount to receive a copy of the OST. This deal finishes on February 13.
Mesa 11.1.2 released
Mesa is a cross-platform, open-source graphics library that primarily provides a software implementation of the Open Graphics Library (OpenGL) api for rendering three-dimensional graphics. The Mesa library also ships a large sum of the free and open-source drivers available. The latest release marks a large increase in contributors to the library (up from 621 to 677), and an increase in contributors is a success in any open software development environment.
Hardware accelerated encoding on SteamOS / Linux
For those of you who are game broadcasters on a Linux machine with an NVIDIA graphics card, you are one step closer to being able to stream your games directly through Steam. In the latest release of the beta Steam client, Valve has "added support for hardware accelerated encoding using NVIDIA cards (NVENC) on SteamOS/Linux." This essentially means that video encoding required for adequate streaming can be performed without the use of proprietary NVIDIA drivers.
New games out for Linux
XCOM 2
The highly anticipated sequel to XCOM: Enemy Unknown, developed by Firaxis Games, is available on Linux as of February 5. Firaxis Games has strong history of Linux support for their most popular games, and it's a pleasure to see their continued development for the community.
"XCOM 2 is the sequel to the award-winning strategy game, XCOM: Enemy Unknown. Twenty years have passed since humanity lost the war against the alien invaders and a new world order now exists on Earth. After years of lurking in the shadows, XCOM forces must rise and eliminate the alien occupation."
Firewatch
Firewatch is a first-person adventure/mystery game with an interesting core game mechanic; the only human interaction that takes place in the game is with a person on the other end of your portable radio. Now available on Steam.
"Firewatch is a single-player first-person mystery set in the Wyoming wilderness, where your only emotional lifeline is the person on the other end of a handheld radio."
Weird Worlds: Return to Infinite Space
Originally released in 2005, a port for this science-fiction rougelike has arrived for Linux on Steam. With procedurally generated environments and quest events, this short game has plenty of replayability.
"Weird Worlds: Return to Infinite Space is a hybrid roguelike game of space exploration, adventure and starship combat."
Eden is a software developer, focusing on the web, based in London. They are an advocate of open source software, and likes to contribute actively to the open source community.

This work is licensed under a Creative Commons Attribution-Share Alike 4.0 International License.