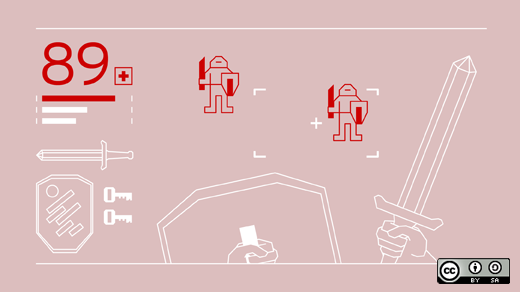 Hello, open gaming fans! In this week's edition we take a look at support for the new open standard API, Vulkan, as well as, new games and expansions out this week for Linux.
Open gaming roundup for February 14 - 20, 2016
Vulkan
Support for Vulkan is growing, starting with Steam who recently added Vulkan support to their latest Beta of SteamOS. Canonical is also planning on Vulkan support for their Mir By Ubuntu 16.04.
So, what is Vulkan and what does it mean for gaming on Linux?
Vulkan is the new generation, open standard API for high-efficiency access to graphics and features on modern GPUs. It has been referred to as the Next Generation OpenGL and provides applications direct control over GPU acceleration for improved performance in modern games. Developers can use Vulkan to ship their games for multiple platforms and still get comparable performance to Microsofts DirectX 12. This means we will see more games available for more platforms as support for Vulkan grows. This could spark the next leap on next gen games supported on Linux.
New games out for Linux
Pillar of Eternity Expansion: "The White March Part II"
The White March Part II is the conclusion to the grand expansion pack for Obsidian's critically acclaimed RPG Pillars of Eternity. Returning to the frozen north, your party will learn additional secrets about the gods of Eora as they adventure through brand new content. With the aid of a new companion, your party will face challenging new enemies and bosses. I will certianly be canceling everything this weekend and exploring the new content! Available on GOG.
Project Zomboid
Project Zomboid is an open-ended zombie-infested sandbox. It asks one simple question: how will you die? In the towns of Muldraugh and West Point, survivors must loot houses, build defences, and do their utmost to delay their inevitable death, day by day. No help is coming. Their continued survival relies on their own cunning, luck, and ability to evade a relentless horde. Available on GOG.
Pony Island
Pony Island is a suspense puzzle game in disguise. You are in limbo, trapped in a malevolent and malfunctioning arcade machine devised by the devil himself. The devil detests having his puzzles solved and poor programming exposed; you will need to think outside the box to proceed and you will be insulted when you do. Available on GOG and SteamOS.
No Pineapple Left Behind
In No Pineapple Left Behind, you have to run a school full of children. Children have lots of wants, needs, and feelings. That's a problem, because if they don't pay attention in class and get low grades, your school loses money. However, you can turn children into pineapples, and all that pineapples do is take tests and get grades.
Layers of Fear
Layers of Fear is a first-person psychedelic horror game with a heavy focus on exploration within a victorian setting. Players take control of a painter whose sole purpose is to finish his Magnum Opus. The player must navigate through both a constantly changing Victorian-era mansion and ghastly visions of the painter's fragile and crumbling psyche. Along the way, players will find bits and pieces of information that will allow the player to understand the dark and sad past of the painter.
VALENS
VALENS is a race that will make your blood boil and make your veins run cold. At any turn, it may appear to be your last on the race to glory.
Credits are awarded for passing energy barriers and annihilation of rivals' Hovers. Upgrade your Hover during the race in the pit stops. The most courageous aces and bounty hunters compete for the title of the Best Pilot in VALENS Planetary system.
Available on SteamOS.
Perfume addict, tinkerer, retro gamer, security enthusiast and opensource advocate. Passionate about privacy, ethics and technology. Code slinger at Red Hat.

This work is licensed under a Creative Commons Attribution-Share Alike 4.0 International License.