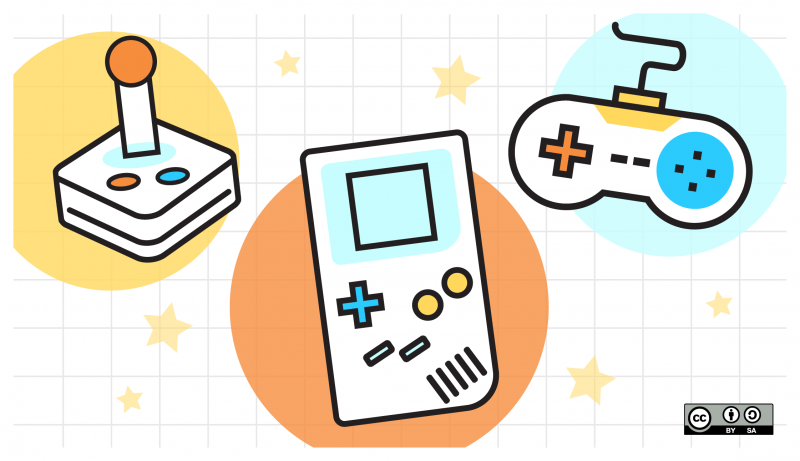 Hello, open gaming fans! In this week's edition, we take a look at MAME going open source after 19 years, SteamOS update 2.64 released, Rocket League due on SteamOS and Linux, and new games out for Linux.
Open gaming roundup for March 5 - 11, 2016
MAME goes open source after 19 years
MAME aka Multiple Arcade Machine Emulator was open sourced this week. For the uninitiated, MAME is an emulator that helps historical software from disappearing once the hardware it runs on stops working. MAME is now available under an OSI compliant and FSF approved license. This means the source code for is readily available to everyone – you'll now be able to modify, utilize, and distribute it for a variety of purposes.
Read the full announcement on MAME website.
SteamOS brewmaster update 2.64 released
SteamOS released a beta version last week. After things went well, the changes were released as stable version 2.64. New changes include updated NVIDIA driver (with Vulkan support), improved DualShock 3 support, Debian 8.3 updates, and the usual security fixes. Updated installers are also released.
Rocket League to come to SteamOS and Linux
Rocket League is a multiplayer that lets you score goals while driving huge vehicles fitted with boosters. After a delay in previously planned launch date of December 2015, the developers have promised to launch the game on SteamOS and Linux by the end of June*.
*updated from original posting due to an update from Rocket League
New games out for Linux
CrossCode
CrossCode is a role playing game that combines the best of combat games and puzzle mechanics. Here is what Gaming on Linux has to say about the game:
The combat looks good, the graphics look cute, it has Zelda styled puzzles and it has good reviews. Think we might possibly be onto a winner here.
Kelvin and the Infamous Machine
Kelvin and the Infamous Machine was funded on Kickstarter about a year ago. The game is released in early access mode right now while voiceovers and translations are being added. This is a point-and-click adventure about the well meaning but not-so-brilliant Kelvin, his workplace crush, a crazy scientist, and a hideous time machine that came to ruin everything. Here is what Gaming on Linux has to say about the game:
I haven't encountered any technical issues in my testing of either of the versions, and the DRM free version even comes with a convenient installer, which is a nice touch if you prefer not to fiddle with the command line or move files around to get games installed where you want them.
Nitish is a software developer and open source enthusiast. He loves to read and explore anything open source. In his free time, he likes to read motivational books. He is currently working for Minio - an open source object storage server, compatible with AWS S3 API. You can follow him on twitter @nitisht_.

This work is licensed under a Creative Commons Attribution-Share Alike 4.0 International License.