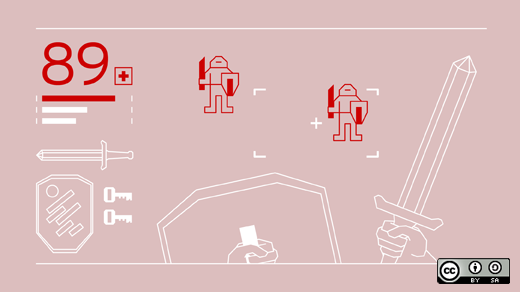 Hello, open gaming fans! In this week's edition we take a look at what's new in the world of Linux gaming.
Open gaming roundup for March 20-26, 2016
Tomb Raider coming to Linux
Feral interactive announced the Tomb Raider reboot is coming to Linux this spring. Join them on March 30 at 6 p.m. GMT on their Twitch channel for a live demo.
David Stephen, the managing director of Feral Interactive, said:
"We are delighted to be bringing one of gaming's best-loved franchises to Linux in the exhilarating form of Tomb Raider. It traces Lara's evolution from amateur explorer to battle hardened survivor in an amazing adventure that Linux gamers will relish."
Vulkan support added to Wine
Release 1.9.6 of Wine with Vulkan support has been added to Wine Staging, the testing area of WineHQ.org. It contains bug fixes and features that have not been integrated into the development branch yet.
This is a great opportunity to test experimental features and give developers the ability to discuss and improve their patches before they are integrated into the main branch.
New games out this week

Enter the Gungeon (available for pre-order)

Enter the Gungeon is a gunfight dungeon crawler following a band of misfits seeking to shoot, loot, dodge, roll, and table-flip their way to personal absolution by reaching the legendary Gungeon's ultimate treasure: the gun that can kill the past. Select a hero and battle your way to the bottom of the Gungeon by surviving a challenging and evolving series of floors filled with the dangerously adorable Gundead and fearsome Gungeon bosses armed to the teeth. Available for pre-order from GOG and Steam
Slain
You control Bathoryn, a hero in a Gothic world, seeking to liberate the six great towers from six deadly overlords.
Bathoryn must battle his way through a doomed land packed with gruesome pixel art foes before ascending (or sometimes descending) each tower, defeating puzzles, traps, and monsters alike. Available on GOG.
Villagers
Villagers is a beautifully illustrated and richly detailed town building game where you build a thriving community using the people and resources around you. Success or failure depends on your ability to create a town that can grow, prosper, and overcome the harsh realities of medieval life! Available on SteamOS.
That's it for this week. Have fun gaming!
Perfume addict, tinkerer, retro gamer, security enthusiast and opensource advocate. Passionate about privacy, ethics and technology. Code slinger at Red Hat.

This work is licensed under a Creative Commons Attribution-Share Alike 4.0 International License.