3 readers like this
3 readers like this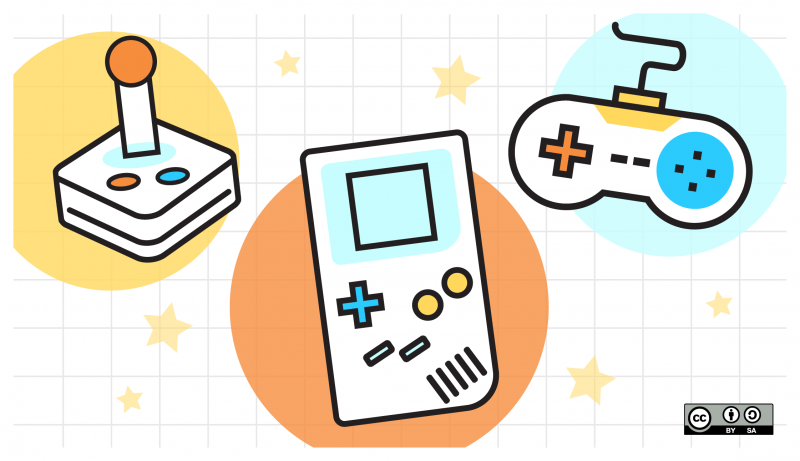 In this week's edition, we take a look at the open source re-release of Habitat, The Other 99's Linux announcement, and more.
Open gaming roundup for July 3-9, 2016
Classic '80s MMO Habitat is now open source
When LucasFilm Games and Quantum Link launched Habitat in 1986, it was unlike anything available for the Commodore 64. The early MMORPG required its owners to be online with a modem-based dial-in service. The Museum of Art and Digital Entertainment announced it had resurrected the game's original source code under an MIT license in the context of preservation and restoration.
The Other 99 coming to Linux
First-person action-survival game The Other 99 is coming to Linux and SteamOS July 11. In it, players take on the role of a character who's ripped from their ordinary life to awaken on a desolate, windswept island with nothing but a single note that reads, "The only way off the island is through The Other 99."
New games out for Linux
Salt and Sanctuary
Salt and Sanctuary is a 2D combat game with richly developed RPG mechanics. You can upgrade more than 600 weapons, armor pieces, spells, and items as you explore a cursed realm of forgotten cities, blood-soaked dungeons, desecrated monuments, and the fallen lords. Here's what Gaming on Linux has to say about the game:
The audio is fantastic and is what really makes the combat feel so brutal. I chose a Paladin as my character and the Morning Star I wield has an intense meaty sound when I smash it down on my foes, thump—splat!.
The Ship: Remasted
The Ship: Remasted is a remake of the 2006 classic The Ship: Murder Party. You find yourself aboard a series of luxury 1920s cruise ships as a guest of the mysterious Mr. X, who has engineered your presence to take part in a murderous game. You and your fellow passengers will be assigned a target to kill and must do so before your own hunter tracks you down. Here's what Gaming on Linux has to say about the game:
The Hunt mode is the main interesting thing about the game. You're each given a specific person on the ship to identify and murder, while watching your back for the person trying to find you. It gets quite funny!.
Nitish is a software developer and open source enthusiast. He loves to read and explore anything open source. In his free time, he likes to read motivational books. He is currently working for Minio - an open source object storage server, compatible with AWS S3 API. You can follow him on twitter @nitisht_.

This work is licensed under a Creative Commons Attribution-Share Alike 4.0 International License.