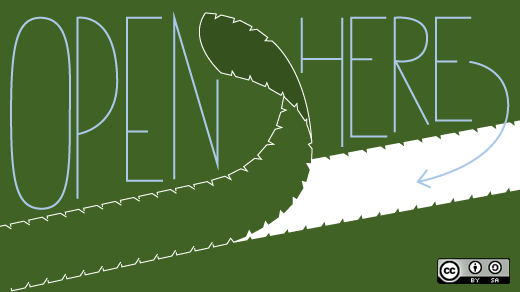 Free software community members and luminaries will meet up at the BCC in Berlin, from September 2-4 2016, at the first ever Free Software Foundation Europe Summit.
A summit is long overdue as this year marks the FSFE's 15th anniversary, and in this decade and a half, the FSFE has achieved quite a lot.
In 2007, after a three-year court battle, the FSFE (along with the Samba team) won a case that requires certain big software corporations to publish their interoperability information for the benefit of open source developers. In 2014 the FSFE supported Italian hackers in their effort to get open source operating systems and applications prioritized in Italian public institutions, including in the traditionally very conservative Italian Armed Forces. The Italian military has since migrated en masse to LibreOffice. More recently, the FSFE has been instrumental in the passage of a law in Germany that allows users to choose any router they want to connect to the Internet, and receive support for it from their Internet service providers.
One of the main missions of the free software community in general, and the FSFE in particular, is to put users back into the driver's seat, and have the people control technology and not the other way around. This may seem like an extremely lofty goal, but it probably is not an exaggeration to say that the FSFE has transformed the foundations of IT, and that it has had a deep and positive impact on anybody who has sat in front of a computer, used a smartphone, or played on a tablet in the last decade or so.
In that spirit, September's event will not have a technical focus, and anybody who decides to attend will not need a degree in Computer Science to understand the talks. Instead speakers will focus on social issues, policies, and business strategies that will help encourage further adoption of free software in homes, companies, and public institutions.
We will have, for example, Sam Tuke who will give us a whole new tool set made up of open source utilities and frameworks for sales and marketing; Monic Meisel and Andrea Bräu will show us how to explain to children that Internet Access and network topology is a right; and Matthias Kirschner, the current President of the FSFE, will try to bust some of the most persistent and insidious myths associated with Free Software.
It is also worth noting the Summit will be held alongside the QtCon, KDE's aKademy, VLC's yearly conference, and KDAB's 2016 meetup. This means that if you are into hardcore technical development, there's something for you too.
Paul Brown has worked as a tech journalist, specialising in Internet trends and Free Software, for coming up to twenty years. He started writing for the Spanish counter-cultural/hacker magazine @RROBA in 1996, and from there moved on as writer, editor, and later, editor-in-chief for Linux Magazine Spain, Android User Spain, Ubuntu User Spain and Ubuntu User International.

This work is licensed under a Creative Commons Attribution-Share Alike 4.0 International License.