4 readers like this
4 readers like this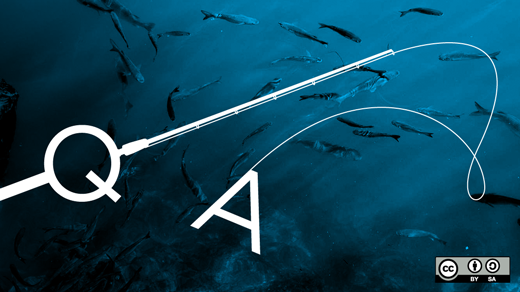 PostgresOpen is the longest running PostgreSQL conference in the United States. This week I had the pleasure of chatting with Stephen Frost, who is the program committee chair and a main organizer of PostgresOpen, which takes place this year in Dallas, TX from September 13-15. We talked about who goes, what sessions to look for, and their charity event which will be helping a cause near and dear to my heart: diversity in tech.
What is PostgresOpen and who goes?
PostgresOpen is the longest running U.S. PostgreSQL conference, now in our 6th year. Similar to other community open source conferences, PostgresOpen travels around the country, bringing speakers from around the globe, to provide an opportunity for anyone interested in PostgreSQL to attend. We encourage everyone who is interested in PostgreSQL to attend but the conference talks are generally technical and oriented towards DBAs (of every background), database developers, and application developers.
I hear you're running a golf tournament during the event to support diversity in tech?
Yes! The PostgreSQL Association's Diversity Scholarship is focused on providing opportunities to under-represented groups in the PostgreSQL community by providing sponsorship to travel and attend conferences and other PostgreSQL events. We are all very aware of the historical lack of diversity in technical fields and in our community, and we hope to help improve that through our support of this charity.
Are there volunteer opportunities for those without a conference budget?
We are an entirely volunteer run conference and strive to do our best to support the local PostgreSQL community in our host city.
We do have volunteer opportunities, though they tend to fill up quickly. Of course, anyone who qualifies for the diversity scholarship is encouraged to apply for it and we will do our best to work with them. We certainly strongly encourage, work with, and support the local meetup groups such as the Dallas PostgreSQL User Group (Dallas PUG) and provide discounts for members of PUGs around the country. If anyone would like to attend who is concerned about the cost, we ask them to contact us at program2016@lists.postgresopen.org.
What sessions are you excited about?
First, I have to say that I'm extremely pleased to have Marianne Bellotti of the United States Digital Service keynoting this year. She is a digital service expert at USDS, which is a startup from the White House that pairs the country's top technology talent with the best public servants, to improve the usefulness and reliability of the country's most important digital services.
As for our regular sessions, I'm always excited when we have PostgreSQL committers and core members speaking, so I'm really pleased that both Bruce Momjian and Magnus Hagander will be here. Magnus is giving a talk which covers the new features in PostgreSQL 9.6 (about to be released!) and Bruce is giving a talk on the new non-relational capabilities of the, traditionally relational, PostgreSQL.
What else is there to know about PostgresOpen this year?
Our goal is to build up the PostgreSQL community and provide education to everyone interested in PostgreSQL. All of our talks are recorded and made available online after the conference to anyone interested—though, I have to say, there's nothing like being at the conference interacting with and asking questions of the experts directly.
PostgresOpen is one of very few non-profit, volunteer run community conferences dedicated to the open source PostgreSQL project in the U.S. and that allows us to bring in PostgreSQL speakers and experts from around the world to speak and give tutorials for an impressively low cost. Our raise from ticket sales and sponsorship all goes to covering the costs of running the conference, including the conference space, breakfast, lunch, and conference reception, as well as, A/V and travel for speakers who request it and we're able to sponsor.
And of course, PostgresOpen could not be put on without the support of our excellent sponsors!
Nicole C. Baratta (Engard) is a Senior Content Strategist at Red Hat. She received her MLIS from Drexel University and her BA from Juniata College. Nicole volunteers as the Director of ChickTech Austin. Nicole is known for many different publications including her books "Library Mashups", "More Library Mashups", and "Practical Open Source Software for Libraries".

This work is licensed under a Creative Commons Attribution-Share Alike 4.0 International License.