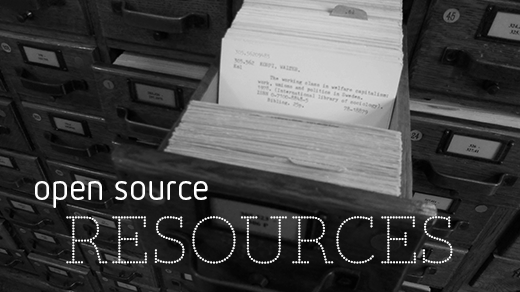 In general terms, an open government is one with high levels of transparency and mechanisms for public scrutiny and oversight in place, with an emphasis on government accountability.
Transparency is considered the traditional hallmark of an open government, meaning that the public should have access to government-held information and be informed of government proceedings. In recent years, however, the definition of open government has expanded to include expectations for increased citizen participation & collaboration in government proceedings through the use of modern, open technologies.
Where did the open government movement come from?
While scrutiny and criticism of government has long been a tradition of human society, the notion of transparency and access to government information is a fairly modern idea that can be traced to the Age of Enlightenment (aka Age of Reason) in the 17th and 18th centuries. The explosion of "print culture" in Europe at this time included newspapers, books, and essays and was linked to a revolution of thought, and ultimately the American and French revolutions.
During and following these government upheavals, rights to free speech, expression, assembly, and press were written into law in many countries of western Europe and in the U.S. These fundamental rights formed the foundation for what was considered open and accountable governance at the time, and which today still serve as the (often forgotten) building blocks to our modern notions of open government.
What are "sunshine" laws?
In the 1950s and 1960s, a wave of government reforms swept the western world, including widespread adoption of open meetings and public records (aka freedom of information) laws. These laws are often referred to as "sunshine" laws and were passed with the intent of fostering a transparent, accessible, and accountable government culture. Although they vary by jurisdiction, they have common elements including minimum requirements for public notice for governmental meetings, public access to government officials' discussions, deliberations, and decisions; and the opportunity for public testimony, commentary, and appeal. Such laws are now commonplace; As of 2006, about 70 countries have a freedom of information law on the books, providing a legal process by which citizens may request government-held information at little or no cost.
How does the Internet affect open government?
In recent years, expectations and definitions of open government have changed, now that information is often freely and readily available via Internet. For example, a US Freedom of Information Act (FOIA) request may result in a packet of documents mailed to the requesting citizen, who instead would prefer or expect that data be given to them in an electronic, machine-readable format for easier extrapolation and analysis.
The term Gov 2.0 is often used interchangeably with the term open government, but more accurately refers to the utilization of open, collaborative technologies to create a platform through which government and individuals can work together to improve transparency and efficiency of government services. Governments use open standards and provide government data in open formats through which individuals or companies can create new apps, websites, and mashups for the benefit of the public. The underlying belief common to the use of open formats is that citizens should not be forced to buy a specific brand or type of software in order to interact with their governments.
Use of open standards and formats also has the added benefit of helping governments avoid lock-in to those very brands or types of software. In addition to expectations of use of open standards and formats, there are also calls for government-produced (and taxpayer-funded) software to be released as open source. Gov 2.0 or improvement of e-government services are subsets that have gained a great deal of traction in recent years within the open government movement. 
The 2009 US Open Government Directive identifies "transparency, participation, and collaboration" as the key principles of an open government, and requires US agencies to, among other things, publish government information online, release high-value datasets in open formats on Data.gov, and create an Open Government website. This, along with similar e-government policies in other countries and municipalities is indicative of the move to adopt Gov 2.0 principles as key components of an open government. Notable examples include the UK Digital Strategy and the EU Digital Agenda.
As new technologies become available, citizens' ability to participate in their governments' proceedings will continue to improve.  Although we cannot know the future, we can expect the definition of "open government" to evolve as our capabilities and expectation for participation and collaboration increase. Thus, it is important to recognize that "open government" is not so much a fixed term as it is an ideal to inspire and strive for–one that has and will continue to change with the times.
---
Opensource.com would like to thank Melanie Chernoff, Public Policy Manager for Red Hat, for contributing this resource.

This work is licensed under a Creative Commons Attribution-Share Alike 4.0 International License.