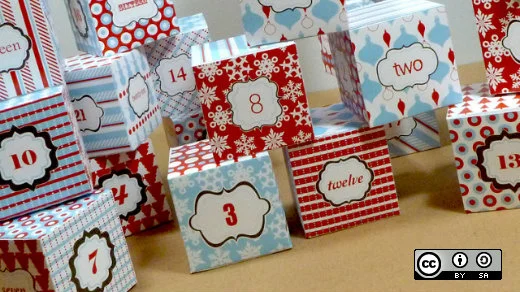 The holiday season is upon us, bringing its special brand of festive chaos to many of our lives. Although this time of year can be a bit busy, many technologists still find the time to hone their skills by participating in a technical advent calendar.
Those raised in the Christian tradition may already be familiar with the idea of an advent calendar: Each day between December first and December 24th (Advent) you get to open a compartment in a special calendar and reveal a treat of some sort.
Technical advent calendars work in a similar way: Each day a new treat is revealed; sometimes it's an article explaining a new tip or technique, whereas other times the treat is an exercise to help you hone your skills. Tech advent calendars, although secular, run at the same time in the holiday season. This means they'll be kicking off on December first, giving the opportunity to learn all month long.
Here are some of the tech advent calendars that are running this year:
Do you know of any other tech advent calendars? Share them in the comments!
VM (aka Vicky) spent most of her 20 years in the tech industry leading software development departments and teams, and providing technical management and leadership consulting for small and medium businesses.

This work is licensed under a Creative Commons Attribution-Share Alike 4.0 International License.