353 readers like this
353 readers like this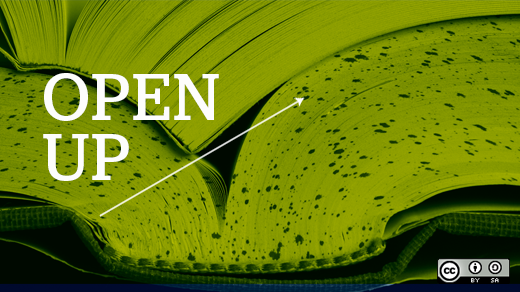 The Christmas holiday is fast approaching and many of us are thinking about ways we can help others, both near and far. The world certainly needs as much help, kindness, and charity as it can get, and some of us give money, or food, and toys to help out. Whatever we can give out of our own abundance to make things just a little bit brighter for someone else.
And, what do we have in abundance more than code?
When you think of open source, you might think of free desktops, or big data clouds, or even more traditional data center services, but just some simple code can do much more than powering window managers and business communication—it can be life changing.
Educational software programs like gCompis, Tux Math, Childsplay and KDE Edu may be familiar to free desktop users. This software is used by organizations such as Reglue, Partimus and KidsOnComputers who are bring educational opportunities to underprivileged children the world over. Even what you might consider to be business-focused software can make the world a better place, as we see with CouchDB who played a crucial role in the fight against the Ebola outbreak two years ago.
However, every one of these projects can be made better, and can do more good for more people, with a little bit of help from you. Or maybe you have an idea for something new that doesn't exist yet, but like these programs, can make a positive impact on the future. And then, why not make it open source?
That's what happened with me.
For much of the past year, I have been working on a game that I hope will one day change the world for the better. There are 122 million children in the world today who can't read or write. They will grow up to join the 775 million adults who also cannot read or write. Together that's almost one billion people who are effectively shut off from the information age. How many of them could make the world a better place, given even half a chance? That's the goal behind Phoenicia: to bring literacy, and the all of the knowledge and benefits that come with it, to children all over the world who don't have access to schools or teachers—and to do it in a way that's fun and engaging.
But like all the software I mentioned above, it takes collaboration to make it happen. That's why I made Phoenicia open source from the start. I know that I can't make it help all those millions of people without contributions from the global open source community. So I'm reaching out to the community to help me bring literacy to millions more children than I can do by myself: to children who speak your language, live in your community, and who may be your own neighbors.
Already, we've received contributions for Spanish (thanks Guido Vera!) and Farsi language support, along with offers to help with Portuguese. We need more.
You don't have to be a programmer, and the contribution is simple: select some early reader words in your language (or translate ones from an existing language), and record yourself saying them, along with the alphabet in that language.
Languages needed: French, Portuguese, Arabic, and Hindi, and Kiswahili.
If you're interested and can help, please send me an email.
Experienced Community Manager, Develop Evangelist, and Technology Advocate with a highly technical background in software development

This work is licensed under a Creative Commons Attribution-Share Alike 4.0 International License.