What were the hot Linux games of the year? We pick a few favorites.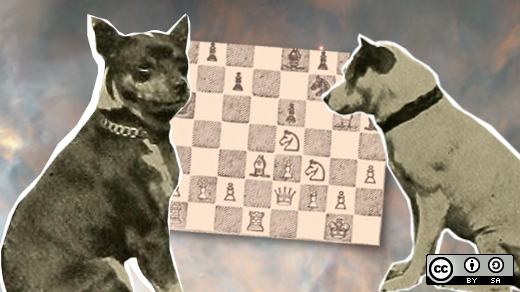 In the 2015 Open Source Yearbook I looked at the best open source games. This year, with the continuing growth of Linux gaming, I've rounded up the top Linux games on Steam. On an average day, some of these games are played by almost a million players. I included both free and non-free games on my list.
Dota 2
By far the most-played game on Steam is Dota 2. At times, Dota 2 reaches close to a million concurrent online players. This action and strategy game originates from a Warcraft 3 modification. Players can select from hundreds of heroes, to team up and "battle their Dire counterparts to control a gorgeous fantasy landscape, waging campaigns of cunning, stealth, and outright warfare." Dota 2 is free to play, and exclusively available on Steam.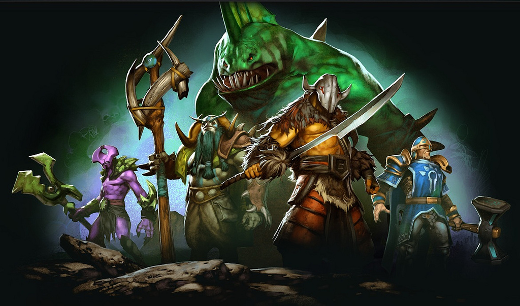 Dota 2 screenshot by Colony of Gamers. CC BY-NC 2.0
Counter-Strike: Global Offensive
The classic first-person shooter Counter-Strike game was launched 14 years ago and is now touted as the "world's #1 online action game". Counter-Strike: Global Offensive has since seen many updates, such as new maps, characters, and weapons, based on the classic Counter-Strike. Counter-Strike: Global Offensive is available on Steam for US$ 14.99. Bundle pricing is also available.
Team Fortress 2
Team Fortress 2 is a multi-player action game, developed by Valve, creator of Steam. Team Fortress 2 has seen more than 400 updates in the past six years, and continues to be updated with new game modes, maps, and more. Team Fortress 2 is available on Steam and is free to play.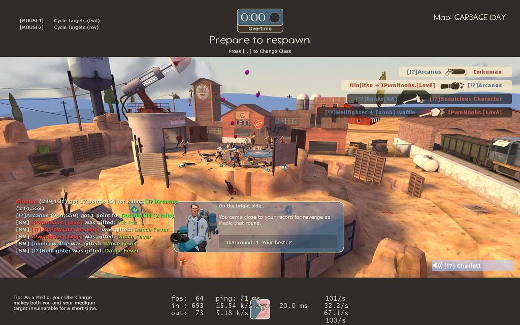 Team Fortress 2 screenshot by Terry Robinson. CC BY-NC 2.0
ARK: Survival Evolved
ARK: Survival Evolved is an action-filled role playing game that will put you through lots of adventure—from survival, to riding dinosaurs. "As a man or woman stranded naked, freezing and starving on a mysterious island, you must hunt, harvest, craft items, grow crops, and build shelters to survive," the site explains. ARK: Survival Evolved is available on Steam (Early Access) for US$ 29.99.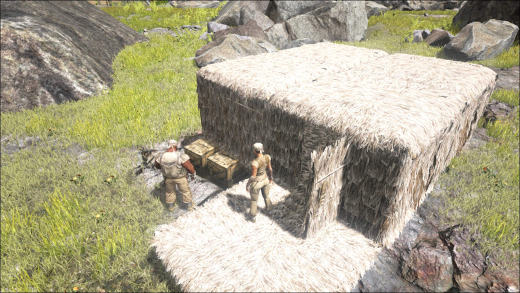 ARK: Survival Evolved screenshot by Tamahikari Tammas. CC BY-NC 2.0
Football Manager 2017
In Football Manager 2017 you can pick from 2,500 real clubs and take control over your favorite team. Football Manager 2017 claims to be "the most realistic and immersive football management game to date." The game allows you to control transfers and who plays or sits on the bench, all while you watch the game live through the 3D match engine. Football Manager 2017 is available in the Steam store for US$ 59.99.
Garry's Mod
Garry's Mod is a sandbox game and lacks any objectives. The makers provide you with tools, and leave you to build and play. "You spawn objects and weld them together to create your own contraptions—whether that's a car, a rocket, a catapult or something that doesn't have a name yet—that's up to you," the site explains. Garry's Mod is available on Steam for $US 9.99.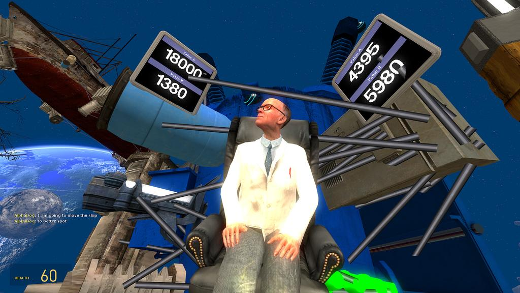 Garry's Mod screenshot by DoctorButtsMD. CC BY-NC 2.0
Sid Meier's Civilization V
Civilization is a turn-based strategy game in which you attempt to build an empire. If you can stand the test of time, you can become ruler of the world "by establishing and leading a civilization from the Stone Age to the Information Age." The game allows you to play its default maps and scenarios. But you can also create your own or download player-created maps and scenarios. Civilization is available on Steam for US$ 69.99.
Honorable mentions
Because this list focuses on Linux games available on Steam, I also want to mention two other popular open source games that can be played on Linux and that have a native client:
The Battle for Wesnoth
Gamers that prefer a turn-based tactical strategy game will love The Battle for Wesnoth, which is free. Making this game unique is its high fantasy theme. The game allows you to build your own army, out of 200 unit types, and it includes 16 races, 6 major factions, and hundreds of years of history. As player, you are the heir to Wesnoth, and you fight to regain its throne. "The world of Wesnoth is absolutely huge and only limited by your creativity&mdsh;make your own custom units, create your own maps, and write your own scenarios or even full-blown campaigns," the site explains.
0 A.D.
0 A.D. is a free historical real-time strategy game. 0 A.D. is unique in its graphics and rendering. As leader of an ancient civilization, your goal is to gather the resources you need to raise a military force and dominate your enemies. Your civilizations and battles take part over the millennium of 500 B.C. to 500 A.D. (hence, the name of this game being the midpoint: 0 A.D.)
Links

This work is licensed under a Creative Commons Attribution-Share Alike 4.0 International License.