The nights are drawing in, there's a chill in the air, and developers are preparing to give back to the software they use during the holiday season.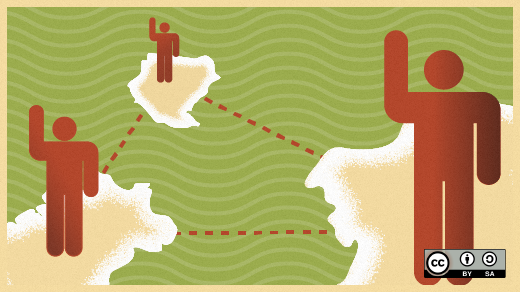 On December 1st, 24 Pull Requests will be opening its virtual doors once again, asking you to give the gift of a pull request to an open source project in need.  Six years ago, inspired by 24 Ways (an advent calendar for web geeks), I decided an advent calendar was a great way to motivate people to contribute to projects. Last year more than 16,000 pull requests were made by nearly 3,000 contributors through the site. And they're not all by programmers.
Often the contribution with the most impact might be an improvement to technical documentation, some tests, or even better—guidance for other contributors. The 24 Pull Requests website, for example, started off as a single html page and has received almost 900 pull requests over the years to turn it into the site it is today.
Contributing to open source is a great way to hone your skills, build your profile, make new friends, and become a part of the wider open source community. In my view, there's no reason why a designer, editor, or anyone else should miss out on that. Also, 24 Pull Requests is a great way for new contributors to do their first pull requests. 
You can see a list of events on the 24 Pull Requests site. Last year we had seven events, so check back as the list grows. Codebar and Ladies of Code have been running 24 Pull Request events in London for the past four years, and codebar organizer Kimberly Cook wrote up a report on 24 Pull Requests 2016.
This year we want to encourage groups to get together to hack on projects. If there's not an event organized near you yet, you're only a click away from listing and hosting your own. If you can't get involved in a project or event directly, you can always suggest a project for 24 Pull Requests-ers to contribute to.
So if you're looking to get into open source, or you know a project in need of attention, you can get involved by signing in with your GitHub account via the 24 Pull Requests website.
Happy holidays and happy hacking!
Andrew is a software developer, based in Somerset, UK. He is the founder of Libraries.io and 24 Pull Requests and spends most of his days programming in Ruby, contributing to open source projects and organising local developer user groups.

This work is licensed under a Creative Commons Attribution-Share Alike 4.0 International License.