Enter by this Sunday at 11:59 p.m. ET for a chance to win.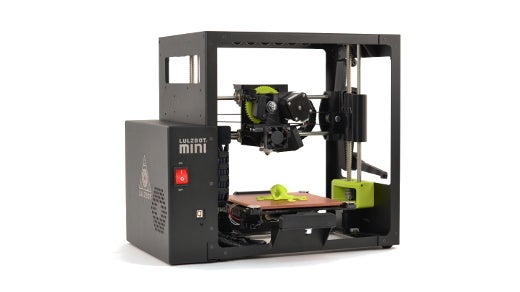 Congratulations to winner Randall Koutnik! Didn't win this time? Sign up for our newsletter and we'll let you know about our next giveaway.
We're wrapping up the fourth and final week of our holiday giveaway series in style: With a LulzBot 3D printer from Aleph Objects!
One lucky winner will receive a US $1,250 LulzBot Mini 3D printer—the ultimate gift for makers. The Mini can print creations of up to 152mm x 152mm x 158mm and ships with a one-year warranty and free year of technical support. Best of all, as a part of its commitment to open source and open hardware, LulzBot maker Aleph Objects freely licenses its products.
So, what are you waiting for? Enter by this Sunday, December 24, at 11:59 p.m. ET for a chance to win!
We'll publish the winner's name here the first week of 2018.
Outside the office, you'll find me running, trying out new recipes, dominating in Sid Meier's Civilization, or catching up on my favorite movies, TV shows, and podcasts.

This work is licensed under a Creative Commons Attribution-Share Alike 4.0 International License.