Learn how you can use your open source skills to make a difference in the world.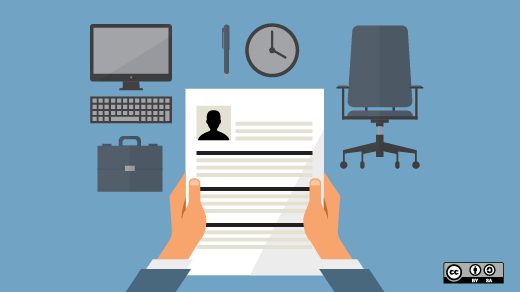 According to the United Nations, the number of people affected by a humanitarian crisis has doubled in the past decade. With it, so has the need for open source skilled people to join teams dedicated to solving problems associated with these emergency situations. (Read: 11 ways to get involved with Humanitarian FOSS by Heather Leson)
Typically, when a crisis group or organization is faced with a humanitarian emergency, they tend to focus on what has worked in the past because new solutions need to be tested prior to an emergency. We also see that volunteers for these groups/organizations are usually the first to bring an open source tool or project to the table as a potential solution. With a greater influx of open source tools being used in crisis situations, organizations are realizing the power of open source to allow them to adapt technology quickly in a changing environment and to work together across organizations.
Many initiatives are changing the nature of how open source and open data become priorities for humanitarians, such as the UNICEF Innovation Fund, World Bank's Global Facility for Disaster Reduction and Recovery, UN OCHA Humanitarian Data Exchange, Missing Maps  and the Grand Bargain.
IT services for NGOS are often project-based or consist of enterprise-level software components via donations, and the security and data protection rules are fairly strict. Both of these are cited as reasons to not use open source. Sound familiar?
Sharing sources or other frequently cited books and articles on how businesses are adopting open source software and practices shows that it is possible to use open source despite these concerns. (A good example is the Economic Impact of Open Source on Small Business: Case Study)
While the discussions and changes happen industry by industry, it takes people both inside and outside the institutions to make it possible. Whether you aim to volunteer or change your career, more opportunities are available for open source coders and practitioners to participate in solving humanitarian problems.
First, consider the Sustainable Development Goals for collaboration among developmental and humanitarian organizations.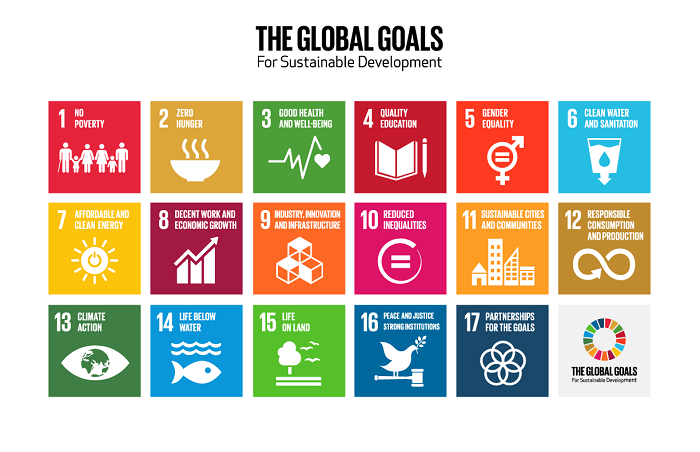 Emergency humanitarian opportunities
The UNICEF Innovation Fund has 11 million dollars to support projects that use open source technology. The range of services include a few key themes like projects for youth, infrastructure, and real-time information. These are all tied to the Sustainable Development Goals (above). One example is Mpower, a social enterprise-funded project that aims to improve vaccination rates. Applications are on a rolling basis, so see the process for more details.
The Center for Humanitarian Data opens soon in The Hague. The vision is to create a future where all people involved in a humanitarian situation have access to the data they need, when and how they need it, to make responsible and informed decisions. This center is building on the success of the Humanitarian Data Exchange, which is built on open source software to share open data. The humanitarian community has built the Humanitarian Exchange Language (HXL) to assist sharing data across humanitarian organizations. Organizations that are collaborating all need people who have experience and a willingness to apply open principles to humanitarian work. Often, these roles are in information management positions but there is a growing need to have these types of skills for other roles. Many of our organizations aim to make it possible for more volunteers to participate in humanitarian projects.
Missing Maps is a growing partnership founded by the Medicins sans Frontieres, American Red Cross, Humanitarian OpenStreetMap Team, and British Red Cross. They use OpenStreetMap, the Wikipedia of open map data, to support their humanitarian efforts. Building on this initiative, the American Red Cross has created two open source projects to improve data collection processes: POSM (Portable OpenStreetMap) and OpenMapKit (using OpenDataKit). Medicins Sans Frontieres created MapSwipe, an open source gamified satellite imagery tagging tool, to support the Missing Maps project. Humanitarian OpenStreetMap Team has also built many tools for humanitarian projects. Each of these projects is open source and aims for greater community collaboration.
At the World Humanitarian Summit, many NGOs signed the Grand Bargain to encourage more aid transparency, enhanced collaboration, and community participation. The opportunity to apply open principles has widened, including investigating the International Aid Transparency Initiative (IATI). IATI is a global community aimed to increase financial aid transparency. The community built the open IATI standard, which provides access to open financial data. For NGOs, this methodology is a fundamental change to the existing technical systems and program management. It requires a deep understanding of financial data as well as building processes to share the data. As with any data sharing, organizations must follow rigorous data protection guidelines. Understanding how to work with open data APIs while balancing the needs of NGOs and beneficiaries will be a key requirement for many organizations in the coming years. The IATI registry includes many NGOs (both development and humanitarian) who have shared data. Some examples of organizations provided include Oxfam GB, ActionAid, and Transparency International Secretariat.
Development opportunities
On the non-emergency side, many initiatives support and use open source, including UNDP, Cadasta, OpenDataKit, OpenMRS and DIAL. In some cases, they are focused on innovation in a specific sector, such as Cadasta's focus on land rights and OpenMRS' focus on healthcare. Others such as OpenDataKit are geared toward a specific problem set, enabling easy data collection on mobile devices in a variety of environments.
Many of organizations post volunteer opportunities, internships, and jobs that include open source in the description. There is a good chance that areas you are interested in also seek people with your skills. You can find some of these opportunities on Relief Web, ICT4D jobs, LinkedIn for Good, Liberation Tech jobs, HFOSS projects, and more. Even if the role does not include open source in the description, the organization may be just starting down this road and needs your guidance regarding applying to these principles.
Open source for good
Over seven years ago, Chamindra de Silva wrote an article in "Technology Innovation Management Review" titled, Humanitarian Free and Open Source Software, which connected open source principles to humanitarian principles. Linking humanitarians and open source technologists brings together the strengths of these the diverse communities and networks. There are many opportunities for using open source technology to assist in creating impactful changes in some of the world's much challenging problems. Not nearly enough technologists are working in these places to keep up with demand. Initially, the different terminology and methods of operating might seem intimidating, but hopefully, we've given you a head start to be ready to stare down any challenge.
Kate Chapman has worked at the intersection of technology and nonprofits for the last decade. Currently, Kate is a Principal at Cascadia Technical Mentorship, a consultancy she started with Chris Daley. Kate specializes in formalizing communities into organizational structures, product management, technical strategy and building open communities.
Contributors

This work is licensed under a Creative Commons Attribution-Share Alike 4.0 International License.