Opensource.com's Jason Hibbets and CodePop.com's Gregg Pollack round up highlights from the second day of Open Source Summit North America.
484 readers like this
484 readers like this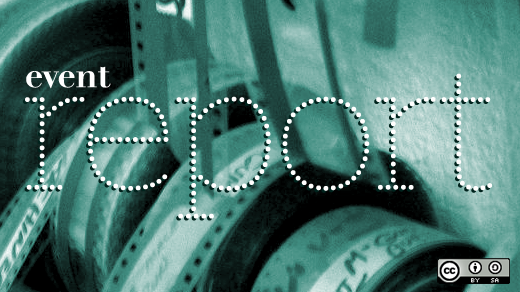 The actor and founder of HitRecord Joseph Gordon-Levitt kicked off the second day of the Open Source Summit. His open creative community, HitRecord, allows for the evolution of open source film projects. We learned how a company is using BlockChain to fight poverty while keeping plastic out of the ocean, and about how Microsoft and Google are now more deliberate about how they create a culture of openness inside and outside their companies.
Watch as Jason Hibbets and I give you a quick summary of day 2, and I manage to understand what TensorFlow is along the way.
Here are links from the video:
Watch the summary from day 1 and subscribe to Open SourceCraft on YouTube to see more.
Contributors

This work is licensed under a Creative Commons Attribution-Share Alike 4.0 International License.