Want to explore Arduino or Raspberry Pi, but aren't sure where to start? AdaBox is a great solution.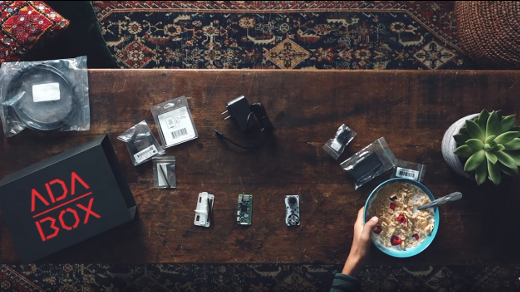 Congratulations to our winner, Steve Oder. Sign up for our email newsletter and we'll let you know about future giveaways.
DIY electronics projects are a lot of fun, but sometimes it's hard to decide how to get started. That's why we're excited to announce our first-ever AdaBox giveaway!
AdaBox is a $60 per quarter service that delivers hand-picked Adafruit products, unique collectibles, and exclusive discounts to your door. The included products and projects are solderless and designed for any skill level.
So, what are you waiting for? Enter by Sunday, April 29 at 11:59 p.m. Eastern Time for a chance to win.
Want to learn more about things like 3D printing, wearables, and DIY electronics? Be sure to check out Adafruit's series of weekly, spam-free newsletters at Adafruitdaily.com.
Note: We'll post the winner's name on this page as soon as we've verified their eligibility. For more info about this contest, check the official rules.
Outside the office, you'll find me running, trying out new recipes, dominating in Sid Meier's Civilization, or catching up on my favorite movies, TV shows, and podcasts.

This work is licensed under a Creative Commons Attribution-Share Alike 4.0 International License.