Of survey takers, 53% of companies have an open source program or plan to establish one in the near future.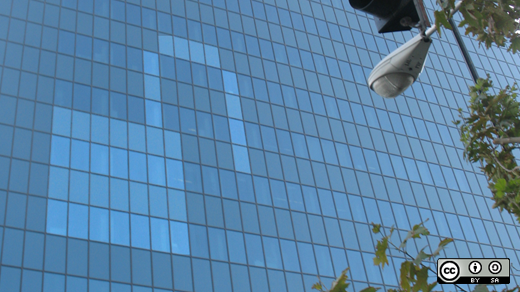 Many organizations, from Red Hat to internet-scale giants like Google and Facebook, have established open source programs (OSPO). The TODO Group, a network of open source program managers, recently performed the first annual survey of corporate open source programs, and it revealed some interesting findings on the actual benefits of open source programs. According to the survey, the top three benefits of managing an open source program are:
awareness of open source usage/dependencies
increased developer agility/speed
better and faster license compliance
Corporate open source programs on the rise
The survey also found that 53% of companies have an open source program or plan to establish one in the near future: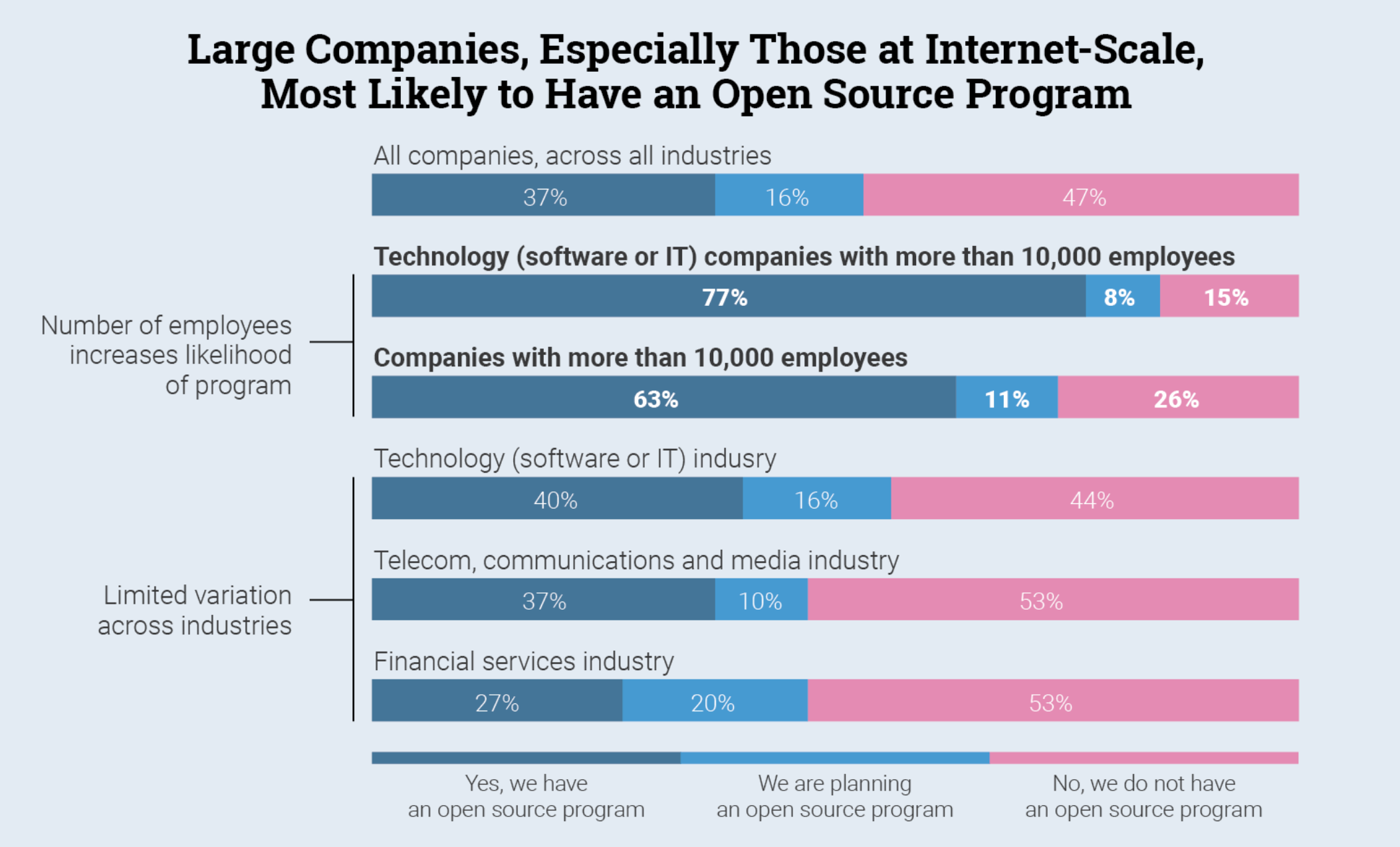 An interesting fact is that large companies are about twice as likely to run an open source program than smaller companies (63 percent vs. 37 percent). Also, technology industry organizations are more likely to have an open source program than traditional industry verticals such as financial services.
Another interesting trend is that most open source programs tend to start informally, as a working group, committee, or a few key open source developers and then evolve into formal programs over time, typically within a company's engineering department.
Giving back is a competitive advantage
It's important to note that companies aren't forming open source programs and giving back to open source for purely altruistic reasons. Recent research from Harvard Business School shows that open source-contributing companies capture up to 100% more productive value from open source than companies that do not contribute back. The research used Linux as an example:
"It's not necessarily that the firms that contribute are more productive on the whole. It's that they get more in terms of productivity output from their usage of the Linux operating system than do companies that use Linux without contributing."
Notably, the research showed that 44 percent of companies with open source programs contribute code upstream, compared to only 6 percent for companies without an open source program. If you want to sustain open source and give your business a competitive advantage, an open source program can help.
Finally, you'll be happy to learn that the survey results and questions are open source under the CC BY-SA license. The TODO Group plans to run this survey on an annual basis, and in true open source fashion, we'd love your feedback and suggestions for new questions to include. Please leave your thoughts in the comments or on GitHub.
Chris Aniszczyk (@cra) is an open source executive and engineer by trade with a passion for building a better world through open collaboration. He's currently a VP at the Linux Foundation focused on developer relations and running the Open Container Initiative (OCI) / Cloud Native Computing Foundation (CNCF).

This work is licensed under a Creative Commons Attribution-Share Alike 4.0 International License.