Participants will build an open source game from scratch in 80 hours, play and judge other games, and compete for a chance to have their game featured at All Things Open.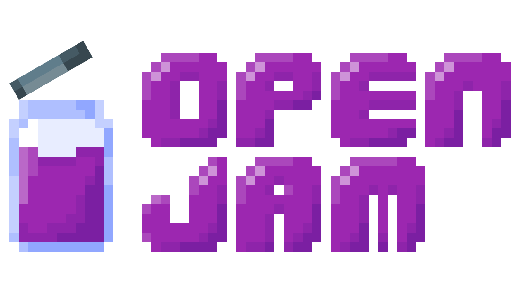 Team Scripta is back with the second annual Open Jam, a game jam that promotes open source games and game creation tools.
Open Jam 2018 will run from October 5th-8th.
What is a game jam?
Game jams are similar to hackathons, but for creating video games. Some are in-person, but most are online. They come in many shapes and sizes, but usually have a theme to base the games on, a set amount of time to complete them, and a judging process that helps creators get feedback.
How is Open Jam different?
Open Jam is all about open source games and open game development. While some jams require participants to submit source code for their games, not all of them require that code to be open source licensed. Open Jam encourages you to use open source tools and assets and to link them in your submission. Anything open source in your game creation process is encouraged!
How will it work?
The jam
We'll announce the theme on the jam page Friday, October 5 at 1:00 p.m. Eastern Time. After that, contestants will have until Monday, October 8 at 9:00 p.m. Eastern Time to submit their games through Itch.io.
If you're looking for open source game creation tools to try, we have a list of suggestions on the jam page. We encourage you to use openly licensed game engines, frameworks, and libraries, but it is not a strict requirement. For non-code assets like music and sprites, anything marked with Creative Commons is welcome! Make the greatest game you can by bringing together the best of the open world.
Judging
Once you've released your game and code to the world, it's time to play other participants' games and rate them! Judging begins immediately after the jam and runs through October 15. Playable demos of the three top-rated games will be featured (and playable!) at All Things Open.
Want to participate?
Set aside some time to work on your game October 5-8 and join Open Jam on Itch.io to receive updates as and announcements from us. We can't wait to see what you come up with!
Also, if you're into podcasts, check out Command Line Heroes where we talk about open source gaming and Open Jam!
Questions?
Ask in the community

Email: questions@openjam.io

Tweet to us @fossjam
Jared Sprague is a Principal Software Engineer at Red Hat. He leads the Red Hat Customer Portal DevOps and Site Reliability Program.
Michael Clayton is a senior software engineer at Red Hat, and a lover of programming, science, and imagery. After work, he unwinds with creative visual programming projects. palebluepixel.org

This work is licensed under a Creative Commons Attribution-Share Alike 4.0 International License.