Episode 1, Season 2 of the new podcast Command Line Heroes drops today.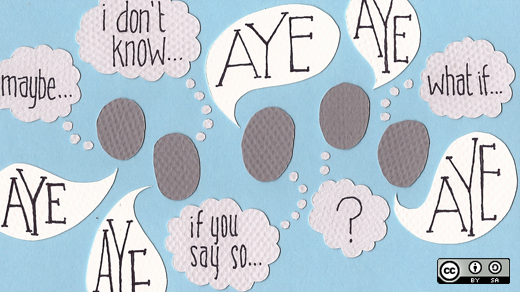 The first episode of Season 2 of the Command Line Heroes podcast drops today. (New episodes will be available every other week, and there's also bonus material you can get via the newsletter.) The new season focuses on seven big influencers that have shaped IT infrastructure and modern development over the last 40 years.
Video gaming communities
Modern, high-level programming languages
The act of committing code
How failure plays a crucial role in software development
IT security and DevSecOps
The expanding data storage landscape, and supercomputers
Hybrid cloud and the idea of "serverless"
The eighth and final episode will be focused on the creation of a new game, a Command Line Heroes video game. The mission: to go to Mars!
Press start: Episode 1
Let's go back. Before the term "open source software" was coined, there were gamers. Maybe you remember the simple, text-based game Colossal Cave Adventure—could that shiny red door have led all the way to how the creation of the culture of open source software development communities?
Episode 1 of Command Line Heroes argues that gamers were the first iteration of the collaborative, open source software contributor. As gamers became coders, characteristics that were inherent to the way they learned to operate and behave collectively paved the way for their later interactions with each other, creating what we know today as the open source software development culture.
Additionally, to build a big and broad gaming community, it pays to be open. "The Indie game industry has exploded. I think a lot of that is due to Steam, actually. Steam made it possible for any game developer to get a game out in front of millions of people. Minecraft is a great example."
Community-based game development is also seeing a surge. Hackathon-style events like Open Jam even promote the creation of open source games and game creation tools. (Find out more about this year's Open Jam event in October.)
---
Listen to Episode 1 of Command Line Heroes, Season 2.
Jen leads a team of community managers for the Digital Communities team at Red Hat. She lives in Raleigh with her husband and daughters, June and Jewel.

This work is licensed under a Creative Commons Attribution-Share Alike 4.0 International License.