Restorative ocean farming shows promise on many fronts. Learn how open source underwater vertical 3D farming is propelling this trend into the future.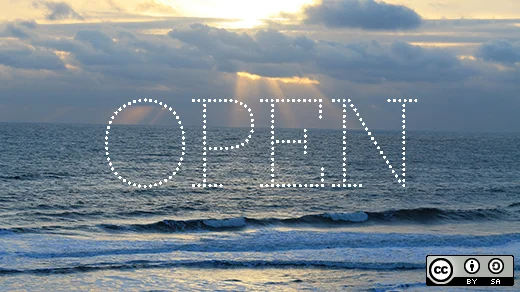 Oceans cover 71% of Earth's surface and contain 97% of Earth's water.
Land-based food production is in crisis, driven by climate change and population increases. We have to grow 70% more food by 2050 in order to accommodate two billion more people on our planet.
Bren Smith is the executive director and co-founder of GreenWave, and the owner of Thimble Island Ocean Farm. Thimble Island Ocean Farm now serves as GreenWave's floating classroom and was the blueprint for the new ocean economy that Smith open sourced. Originally from Newfoundland, Canada, Bren (according to his GreenWave bio) has been a "commercial fisherman since the age of 14. He pioneered the development of restorative 3D ocean farming, which is designed to restore ocean ecosystems, mitigate climate change, and create blue-green jobs for fishermen while ensuring healthy, local food for communities."
The open source ocean farming model
"[The] first thing we did was open source our model. In the new economy, we make things accessible to everybody. Anybody with 20 acres and a boat and $30,000 can start their farm and be up and growing the first year. Our farms require minimal capital costs and minimal skill. The potential of replication is tremendous: A network of small ocean farms about the size of Washington State could feed the world and, as bio-fuel, replace all the oil in the United States, while simultaneously capturing five times the amount of carbon as land-based plants," Smith predicts.
The 3D ocean farming model consists of an underwater rope scaffolding system, anchors on the floor, and ropes up to the surface as well as horizontal ropes. Farmers grow their crops within this system, such as kelp ("the soy of the sea"). Mussels, scallops, and oysters are grown on the floor, and plants are grown in the mud.
GreenWave is disseminating its model for restorative 3D ocean farms through open source manuals, farmer training programs, and an online collaboration platform to create a network of restorative ocean farming communities. Outside of ongoing replication along the waters of Long Island Sound, 3D ocean farmers anywhere in the world will be able to select appropriate native species to restore productive ecosystems along the coast, as reported by the Buckminster Fuller Insititute.
"Ocean farmers are growing in a volatile environment, so data, precision, and predictive farming are important. The network of farmers collect data and share the data. There is a fast learning curve in a dynamic growing environment," Smith adds.
The GreenWave network of farmers shares other information as well, such as information regarding construction platforms. Farmers use a data dashboard that provides a digital co-op that farmers can use to negotiate prices and sell crops, essentially a community chat for farmers across regions.
Smith goes on to say they have a waiting list of 4,000 farmers who want to join the program.
Farming successes
The restorative ocean farming industry in Alaska is being built by a network of fishermen, First Nations, foundations, and scientists like Tamsen Peeples. Tamsen—like GreenWave—values the ability to sustain a hatchery with limited resources to encourage consistent replication. In Kodiak, she scaled this operation and built the largest commercial seaweed hatchery in North America to support Alaska's growing restorative ocean farming industry.
Then there's Morgan-Lea Fogg. Drawn to the environmental benefits of restorative ocean farming, she reached out to GreenWave to learn about getting a farm up and running. In 2017, Morgan launched Nautical Farms in Machiasport, Maine with her husband, Jake. They have added more kelp lines to fill their farm and expect to expand their crop list to include shellfish and other species of sea greens like dulce and skinny kelp.
Check out stories about own hatchery manager and science lead, our farm manager, as well as Farmers-in-Training like Suzie (CT) and Catherine (RI).
The future
In order to measure ecosystem services, increase yields, and create new data-based income streams for farmers, GreenWave is working to embed sensors and underwater drones on farms to monitor crops. One such drone is Trident, which was developed by OpenROV (open source remotely operated vehicles). OpenROV is a Berkeley, California-based maker of open source underwater technology, co-founded by Eric Stackpole and a David Lang. The ROVs are used to track beds and see the crops underwater. OpenROV can be found on GitHub. "Technology is the key to success," Smith adds.
A more personally relevant future for many might be kelp. Is kelp the food of the future? Perhaps it's the tea of the future. California-based Boogie Brew touts itself as "open source compost tea." If you are interested in making compost tea using kelp—and other ingredients—check out these recipes.
Jeff Macharyas is the Director of Marketing at Corning Community College in New York. He is a writer, graphic designer and communications director who has worked in publishing, higher education and project management for many years.

This work is licensed under a Creative Commons Attribution-Share Alike 4.0 International License.