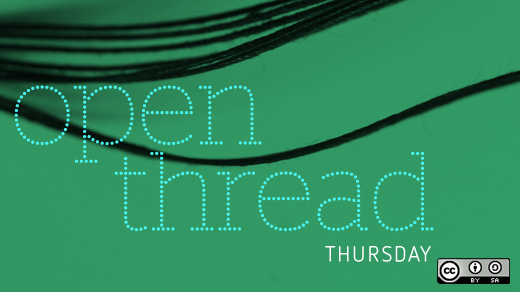 There's a lot of talk about openness and transparency in the world of business these days. So we wanted to ask: What does it really mean to be an open company? Where are you seeing companies act in a more open way? And where do you think companies can benefit most from transparency?
We'd love to hear your stories. Share your thoughts below. You can also discuss them with us on the freenode IRC channel #opensource.com.
Want to suggest a future Open Thread Thursday topic for the business channel? Post your ideas below, or if send them to us here.
I am President + Partner at New Kind, a branding agency that specializes in helping open source and SaaS technology companies grow. Formerly Sr. Manager, Brand Communications + Design at Red Hat, and prior to that, held communications roles at IBM and Gateway. Find Jonathan on LinkedIn.

This work is licensed under a Creative Commons Attribution-Share Alike 3.0 Unported License.