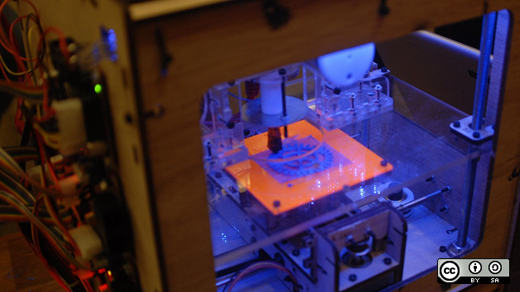 A few folks from Red Hat's video team had the opportunity last summer to attend the first Open Video Conference in New York. We met some inspiring, open minded, and highly motived people and even got the chance to talk to a few of them on camera. (You know, just doing our job.)
One person that we absolutely had to talk to was Bre Pettis: video blogger, open source advocate, entrepreneur, and all around great guy. Bre is one of the founders of MakerBot Industries, a company that makes "robots that make things." Awesome robots. Awesome things.
Download the ogg of this video.
Check out the video to hear Bre talk about how the robots work, openness in design, living in the future, and sharing everything... always. Oh yeah, and enjoy some sweet 3D printer action.
*Some of the clips used with permission from Bre's YouTube page.
Hi there! I'm a video editor for Red Hat and have proudly spent most of my life as a geek. Or maybe it's a nerd. Either way, I know what I like and I like it a lot.

This work is licensed under a Creative Commons Attribution-Share Alike 3.0 Unported License.