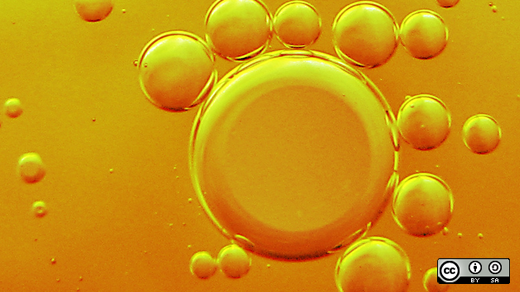 When corporations engage with communities, many make the mistake of focusing first on what the community can do for them. I encourage companies not to start with the benefit they get from the community (buy my stuff! design my products! give me feedback!), but instead with the benefits they give to the community.
What can corporations bring to the table that helps communities? Some examples:
Funding: Companies can invest real money in projects that help the community achieve its goals.
Gifts: Many communities are in need of assets that individuals can't buy on their own. Are there assets the company already owns or could buy then give to the community as a gift?
Time: The company probably has knowledgeable people who might have a lot to offer and could spend on-the-clock time helping on projects that further community goals.
Connections: Who do people in the organization know and how might these relationships be of value to others in the community?
Brand power: Could the company use the power of its brand to shine the light on important community efforts, drawing more attention and help to the cause?
This weekend, a story in The New York Times highlighted one example of a company that brought great value to a community in need with a well-timed gift.
After the March earthquake in Japan, many affected areas had electricity restored relatively quickly. Gasoline, however, still proved hard to come by.
So Mitsubishi president Osamu Masuko donated almost 100 of his company's i-MiEV electric cars to help ensure people and supplies could keep moving in the affected areas.
This gift, which cost Mitsubishi relatively little, has provided a huge benefit for the affected communities. One story from the article:
"There was almost no gas at the time, so I was extremely thankful when I heard about the offer," said Tetsuo Ishii, a division chief in the environmental department in Sendai, which also got four Nissan Leaf electric cars. "If we hadn't received the cars, it would have been very difficult to do what we needed to."

Mr. Ishii and other officials in Sendai assigned the cars strategically. Two were used to bring food and supplies to the 23 remaining refugee centers in the city, while two others served doctors. Education officials have been using another two vehicles to inspect schools for structural damage. Others helped deliver supplies to kindergartens around the city or were loaned to volunteer groups.
Most corporations would view a gift like this as simple corporate philanthropy. But I believe giving back to communities is much more than a "do good" strategy. I believe it can be good business as well.
Mitsubishi's story is a case in point. Not only has Mitsubishi garnered goodwill from citizens appreciative of the gift, they have created a wonderful, emotionally-resonant proof point of the practicality and reliability of electric vehicles at a time when many are still questioning how effective they will actually be.
The people at Mitsubishi will not only be able to sleep at night knowing they provided a valuable gift to a community in need, but they will also have a powerful story that can be used for years down the road illustrating the effectiveness and practicality of the electric vehicle.
The community benefits. The company creates value for its shareholders at the same time. In my view, gifts like this where everyone wins are the best gifts of all.
Chris Grams is the Head of Marketing at Tidelift and author of The Ad-Free Brand: Secrets to Building Successful Brands in a Digital World. Twitter LinkedIn Email: chris(at)tidelift.com

This work is licensed under a Creative Commons Attribution-Share Alike 3.0 Unported License.