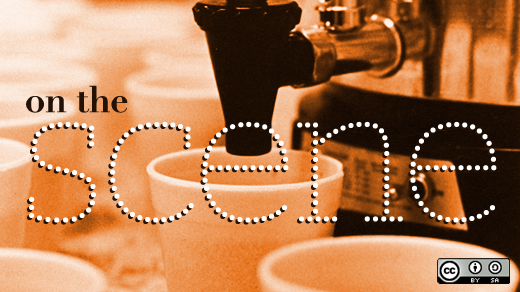 I learned yesterday that there's the "old GM" and the "new GM" according to Liz Boone, Global Director, Digital and Social Engagements at General Motors. Like many companies affected by the downturn and forced to make some difficult decisions, GM is still rebuilding. After declaring bankruptcy in 2009, it is no surprise that any and all spend is under the utmost scrutiny. I think you'd be hard-pressed to find any marketing folks who think they have it easy when it comes to resources, but this is especially true when the spend is for anything without direct ROI or "lead-guarantees" at a rebuilding company.
Boone spoke yesterday, as a part of the Conversational Marketing Summit, about the work that she and her team have been doing to build communities without borders and breaking down some of the silos of their former communications styles. She discussed some of her early conversations with Joel Ewanick about tweeting and opening up a bit more. She even shared a story about the Facebook page that was made for El Camino lovers and how old GM culture might have dictated that "we don't even sell El Caminos anymore, so what's the point." However, GM recognizes the need to foster that community and give those people a place to share stories, express their passions for the iconic automobile, and connect with other like-minded enthusiasts. GM sees the strength in facilitating that community's growth. With no clear ROI.
"We are social creatures.... we like to engage and talk and share" said Boone. "Social media [and the Internet] has allowed us to have those conversations... at scale and without borders." She also talked about how this has enabled us to share and rally around common interests and passions that defy traditional boundaries like location.
Boone talked about another pivotal open source principal-- completing the cycle of a community and giving back. "[Our role] is to facilitate in these communities....we can't just take, we have to give back too." The most notable example she shared was the 2011 Diamonds and Dreams project that the folks at Chevrolet have spearheaded. Chevy asked towns across America to submit nominations for their local baseball diamond to be rebuilt and then a few select communities were chosen. Chevrolet and MLB were able to build brand new, top-of-the-line baseball diamonds to help facilitate a new reason for communities to come together.
Similar to the primary open source beliefs of contributing to something larger than yourself, GM is nurturing communities that also depend on them. This time with no direct return in mind, though.
I'm an Account Manager for the Brand Communications + Design team at Red Hat. I also work on exciting projects for opensource.com as the Marketing Manager for email and webcasts. My voice is the one you hear at the beginning of each Open Your World webcast and I'm the one that gets nervous about how many emails we send out to you all.

This work is licensed under a Creative Commons Attribution-Share Alike 3.0 Unported License.